GM offering a year of MetLife auto insurance for a year in Oregon and Washington states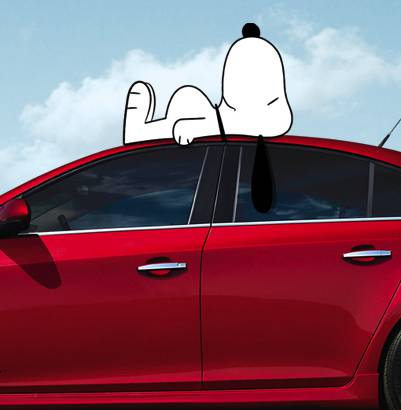 General Motors (GM), in a move to attract new customers, has teamed up with MetLife to bundle a year of auto insurance to anyone who buys a new 2010-2012 Buick, Cadillac, Chevrolet or GMC car, truck or crossover in the states of Oregon or Washington.
In order to qualify for the year of insurance paid for GM, customers must purchase their vehicle by Sept. 6, 2011. Metlife will cover anyone who drives the car (with permission of the owner of course) and will even replace a car damaged beyond repair within that first year (or 15,000 miles) free of charge. This is an added bonus as most policies include a depreciation clause which could lead to the owner losing thousands of dollars, according to USA Today.
If GM's promotion leads to more sales over the next month and a half, could this idea spread to other auto manufacturers and insurance companies? Assuming that customer service levels are maintained (and there is no reason to suspect otherwise), a year of insurance bundled into your is a significant benefit for most consumers.
However, not all insurance professionals see this offer as necessarily a good thing according to a report in Insurance Journal:
Bob Rusbuldt, Independent Insurance Agents & Brokers of America (IIABA) president and chief executive officer, said the marketing campaign presents a bevy of legal issues, which his group has outlined to the insurer. "We have raised licensing and regulatory concerns, along with important consumer issues," Rusbuldt said. "MetLife Auto & Home has been open to our concerns and is seriously reviewing them."
John Timm, president of the Independent Agents and Brokers of Oregon, said GM's promotion under MetLife's In the Car program raises "a lot of questions" for consumers.
In a subsequent article in Property Casualty 360, however, a MetLife spokesperson countered by saying the program, "has been fully vetted and approved in advance by appropriate insurance-regulatory bodies."
So, if this program continues, what do you think about it? Of course, after the first year, policy owners would have the option to shop around for their auto insurance (although MetLife will likely attempt to retain those new customers) but initially at least, would the availability of "free" insurance for a year influence your automobile purchasing decision? Please let us know in the comments.