Ride Your Motorcycle to Work Day is June 17th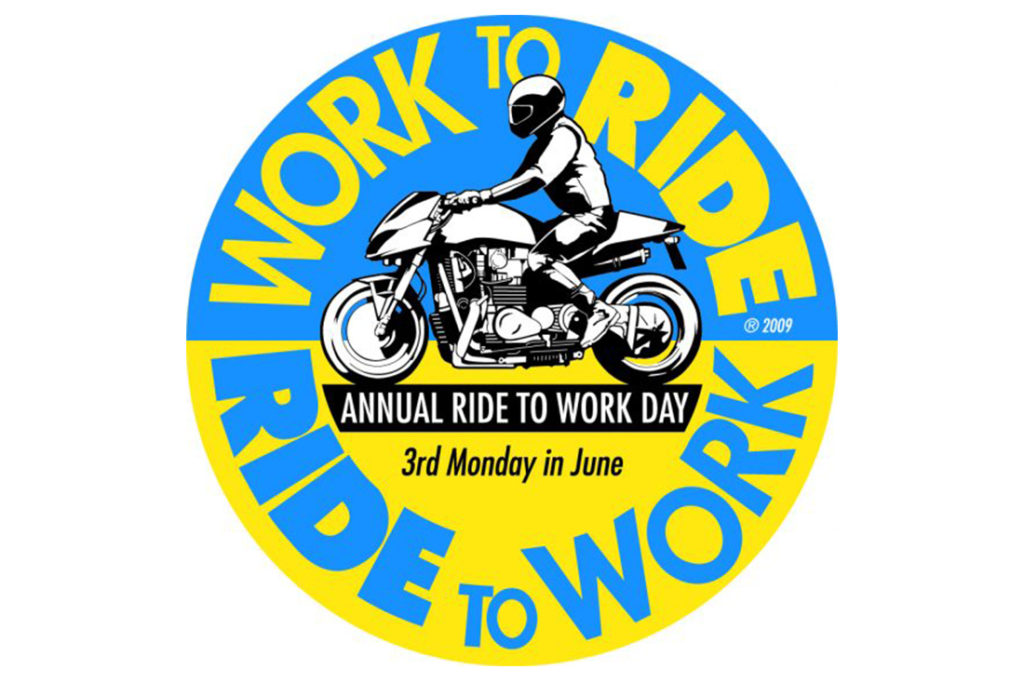 June 17th is the 28th annual international motorcycle and scooter "Ride To Work Day" this event piqued the interest of several of us here at Answer Financial who ride motorcycle.
According to CycleFish.com, the first "Ride to Work Day" was inspired by "Work to Ride – Ride to Work'" marketing materials created between 1989 and 1991 by the Aero Design and Manufacturing Company, a Minnesota based manufacturer of motorcycle riders clothing.
In 1992 these items inspired motorcycle magazine editor Fred Rau to write an editorial calling for a national ride to work day.
Here are a few reasons why so many motorcyclists are banding together for this event:
The ride raises awareness of the number of motorcyclists to the general public.
Motorcyclists are from all walks of life and are in all occupations.
Motorcyclists can reduce traffic and parking congestion in large cities. Here in Los Angeles, a city known for its heavy traffic, we embrace this one!
Motorcycles exist for transportation, as well as recreation.
A survey by Motorcycle News released to coincide with National Ride to Work Day in the UK on July 21, 2010, revealed that 59% of motorists found Britain's roads stressful and that 21% of them would like to switch to a two-wheeled vehicle.
Well, we're sold on participating in the celebration! Did you know Answer Financial offers motorcycle insurance for you and your sweet bike? If you're curious to see if you can save money on your moto insurance, give us a call at 1-800-258-5101 or visit our website at www.answerfinancial.com. Oh, and for you car and truck drivers on Monday the 16th, please pay extra caution to your two-wheeled friends riding along! We wish everyone a safe Ride to Work Day!