Your mobile phone may mean better prices on insurance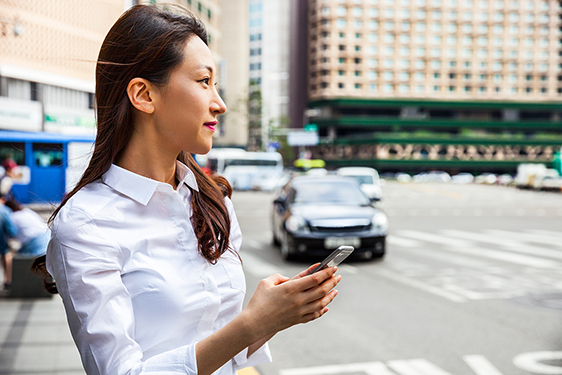 Regardless of your profession or your personal lifestyle, it's undeniable that the next decade will be transformative for how you interact with mobile technology. In 2016, new mobile experiences were brought into the mainstream by apps such as Pokémon GO. The app uses a smartphone's camera and GPS to overlay a virtual world onto the user's real-life environment. In the game, the Pokémon creatures you catch are tailored to your location. At the beach? Be on the lookout for Water Pokémon. At the park? That's where you'll find Grass Pokémon.
The widespread adoption of Pokémon GO continues a trend towards consumers sharing their location, provided an app delivers an experience of value. Some users may not even realize that they're already giving location info to certain apps. Consider health and fitness apps – whether running or biking, you are probably allowing the app to track your location. In these cases, sharing location info from your smartphone can offer a unique level of personalization that is based upon your real life environment.
But nowhere is the use of GPS more prevalent than in navigation and other car-related apps. Telematics-based driving apps can capture characteristics such as distance driven, speed, and how hard someone is braking. The information can paint a picture of a person's driving behavior and provide insights to help them become a smarter driver. Some telematics apps even reward good drivers with insurance discounts and other perks. Telematics represents a possible future of the standard for how car insurance policies might be priced. For people who drive safely, telematics can mean a better price on insurance, with a rate based on their actual driving habits.
The Streetwise app, which includes an extensive rewards program for good driving, is available for Android and iPhone devices and can be downloaded from Google Play and the Apple App Store. Why not give it a try and see how you could start driving smarter today?