About Answer Financial
Answer Financial offers shoppers the opportunity to compare prices and purchase auto and home insurance from top companies through its award-winning website or customer call center.
5
Million
VEHICLES AND HOMES INSURED
$557
AVERAGE SAVINGS
REPORTED*
Answer Financial has been in business for 25 years and is one of the largest auto & home insurance agencies in the U.S.
Insurance shoppers in all 50 states can compare insurance prices from some of the more than 40 top-rated insurers that Answer Financial represents.
Products offered through Answer Financial include: auto insurance, homeowners insurance, condo insurance, renters insurance, motorcycle insurance, RV insurance & boat insurance.
In addition to buying insurance online, customers can buy over the phone with assistance from one of our licensed insurance professionals.
Answer Financial is part of The Allstate Corporation (NYSE: ALL), the nation's largest publicly held personal lines insurer.
Leadership Team
Answer Financial is one of the original and longest established auto insurance shopping innovators. As the company has grown and evolved, it has taken on a group of professionals from a variety of backgrounds, all uniting with the joint purpose of pushing the boundaries of customer satisfaction. A focus on cooperation and collaboration has allowed Answer Financial to rise as a leader in the auto insurance agency business and will continue to serve the company as it moves forward. Read more about our Leadership Team.
Marketing Partners
We at Answer Financial are in the business of providing consumers with an excellent insurance shopping service and the means to save on their insurance needs. For our marketing partners, we provide the knowledge, expertise and reliability that comes from building a robust roster of customizable marketing programs, and a wholly-owned infrastructure that supports each and every program and partnership. Specifically, we offer partners an opportunity to create additional revenue streams.
Carrier Partners
At Answer Financial we are not locked into a single insurance carrier. Our goal is to find the right insurance solutions for your insurance needs. In order to provide you with the most complete coverage, we work only with highly rated insurance carriers. Read more about our carrier partners.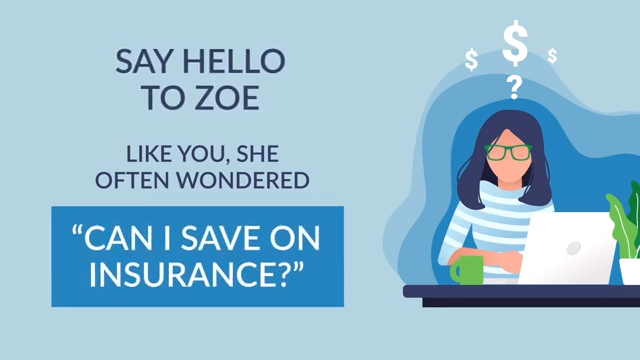 What Customers Say About Our Service
More than 1,000,000 customers have shopped to save with us. Here is what a few of those customers had to say about their experience.
Proud member of The Independent Insurance Agents & Brokers of America (IIABA)
Answer Financial is a member of the Independent Insurance Agents & Brokers of America, a national alliance of independent insurance agents representing multiple carriers to offer more options for our clients.
Become an Affiliate
If you're a company that's looking to expand your partner network and increase your revenue, then you've come to the right place. Answer Financial is one of the top names in online auto and home insurance. By combining the best of technology with insurance industry know-how, we're able to offer hassle-free auto and home insurance coverage at competitive prices. Email us at marketing@answerfinancial.com to find out more about Answer Financial's ever increasing affiliate network.