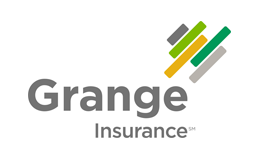 About Grange
Insurance is a very big deal – ask anyone who's had a claim and wasn't adequately covered. That's why choosing the right insurance company is so important. Grange is committed to Ease of Doing Business® (EODB) and providing a hassle-free insurance experience – from how you pay your bill to how you report a claim. Grange has been providing insurance services for over 75 years.
Many Options for Saving Money
Who says being good doesn't pay off? Grange offers a variety of discounts for spotless driving records, homeowners, good drivers, safe vehicles and much more.
Great Claims Service Support
Grange has a strong reputation for its "best-in-class" Claims service. In fact, Grange contends that of customers who've had any kind of claim, more than 90% would recommend and renew with Grange.
Convenient Payment Options
Grange makes it easy to pay your premiums. You can pay your bill online or have your premium automatically deducted from your bank account.
Financial Strength Rating
Grange Mutual Casualty Company and its subsidiaries were founded in 1935. The company has earned an A ("Excellent") rating from A.M. Best Company, an independent firm that rates the financial strength and performance of insurance companies.