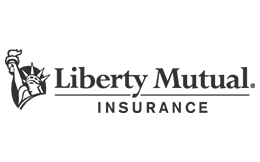 About Liberty Mutual
Liberty Mutual Insurance helps people preserve and protect what they earn, build, own and cherish. Keeping this promise means Liberty Mutual is there when its customers need it most. Throughout its operations around the world, Liberty Mutual is committed to providing insurance products and services to meet the needs of individuals, families, and businesses; offering a diverse and dynamic work environment for its employees; and supporting its communities.
Culture and Values
Throughout the world, each of Liberty Mutual's businesses operates in a manner consistent with an enduring mission and clearly defined principles:
We behave with integrity.
We treat people with dignity and respect.
We motivate, inspire and engage talent.
We deliver an exceptional customer experience.
We continuously improve and innovate.
We execute thoroughly and seek excellence.