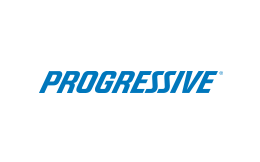 About Progressive
The Progressive Group of Insurance Companies has always lived up to its name by being one step ahead of the insurance industry, and finding new and affordable insurance solutions.
Progressive began in 1937, and over the years, has worked hard to build a superior proposition for its customers through competitive pricing and continuous improvement of their products and services. Today, they offer competitive rates and 24-hour, in-person and online services to customers throughout the United States.
Headquartered in the Cleveland suburb of Mayfield Village, Ohio, Progressive has 28,000+ employees in more than 450 offices throughout the country.
Reporting a Claim
Progressive works with its customers throughout the entire claims process—from initial response through final resolution—to provide fast, caring service and to settle claims quickly.