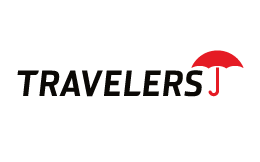 About Travelers Insurance Company
Travelers has been around for more than 160 years and has earned a reputation as one of the best property casualty insurers in the industry because it takes care of its customers.
Travelers takes on the risk and provides the coverage its customers need to protect the things that are important to them – their homes and their cars – so they don't have to worry.
Customer & Claims Service
Travelers is committed to providing its customers with the highest level of service and is available to help 24 hours a day. Travelers continually gives its Claim professionals the resources and training they need to deliver high-quality services and handle claims quickly. Travelers Claims professionals are caring, compassionate and ready to respond with knowledge and experience in order to resolve claims efficiently.
Financial Strength Ratings
Travelers has an A.M. Best Company Financial Strength Rating of A++ ("Superior") and a Standard & Poor's Financial Rating of AA ("Very Strong").