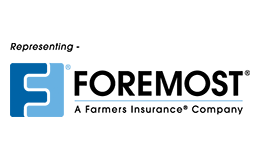 About Foremost Insurance
As a specialty insurance company, Foremost provides insurance choices that may not be offered by other companies. Foremost has spent the last 65 years getting to know the markets it serves exceptionally well. The company has taken what it has learned and turned that expertise into a solid business.
From the people who create its policies to the representative who process its claims, Foremost strives to serve its customers to the best of its abilities.
Customer & Claims Service
The Foremost Claim Department is comprised of an award-winning team of insurance professionals who are there when customers need them, 24 hours a day, seven days a week. When a customer needs to file a claim, Foremost is there to answer any questions they have and help them restore their life to order.