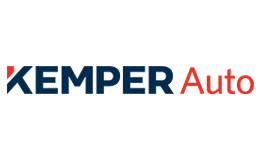 About Kemper
The Kemper family of companies is one of the nation's leading insurers. With $11 billion in assets, Kemper is improving the world of insurance by offering personalized solutions for individuals, families and businesses.
The company offers low-cost auto insurance options that meet the needs of a wide variety of drivers. Whether a driver owns or leases, Kemper has an auto policy that's right for them. Kemper stands by its customers claims with service that's rated among the best in the industry.
Kemper is a diversified insurance holding company with subsidiaries that provide an array of products to individuals, families small businesses.
Claims Center
Kemper's goal is to deliver prompt, professional, fair claims service to every customer every time.
Using the "Kemper Kay" chatbot, customers can fast file auto claims in minutes.