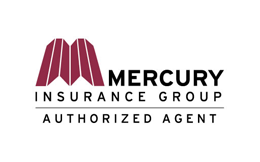 About Mercury
Mercury sold its first policy in April 1962. The fledgling company began with a very small office and six employees in the heart of Los Angeles, but its founder, George Joseph, had a very big vision of the future that still serves as a blueprint for today's insurance marketplace.
Today, more than 50 years later, Mercury has grown to become one the largest, most respected insurance companies in America.
When it comes to choosing an insurance company, Mercury knows consumers want the lowest price possible. But they also want the appropriate amount of coverage to keep their family safe. Why should they have to sacrifice one over the other? Mercury believes in having the best of both worlds. Low rates, excellent coverage and an agent who's there every step of the way.
Financial Strength Rating
For over 50 years, Mercury Insurance has been a leading provider of home and auto insurance. Headquartered in Los Angeles, CA, Mercury has been routinely named as one of the most trustworthy companies in American by Forbes Magazine and is one of only 10 companies to make the list for three consecutive years and has an A+ rating by A.M. Best.