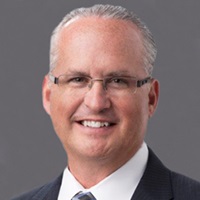 Ed Clark
President
Ed joined Answer Financial in 2020 with 34 years of leadership experience at its parent corporation, Allstate Insurance Company. Ed's general management experience includes leadership responsibilities in numerous facets of our business. He has led teams at many levels and throughout the country in regional field support, multi-line exclusive agency recruiting and development, independent agency relationships, property and casualty product/pricing, marketing, sales leadership and life insurance underwriting and operations. His most recent role was Field Vice President of a $1.5B regional operation. Ed graduated from University of Illinois at Urbana-Champaign with a Bachelor of Arts in Economics.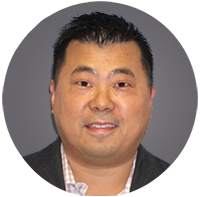 Joseph Guillory
SVP, Finance & Information Officer
Joseph is responsible for leading all finance, accounting and data analytics efforts. He has been with Answer Financial since 2015 and brings more than 20 years of experience in finance and corporate planning for several large-scale financial institutions and multinational companies. Prior to joining the organization, he served as First Vice President, Financial Planning & Analysis at East West Bank. Joseph holds a Master of Business Administration from Weatherhead School of Management at Case Western Reserve University.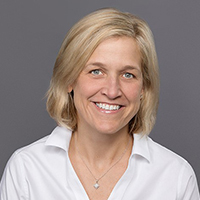 Jennifer Sherry
SVP, Agency Operations & Human Resources
Jennifer is responsible for leading and developing key Human Resource operations at Answer, including associate development, recruitment, quality & audit, and maintaining essential controls for governance and compliance. Jennifer has nearly 2 decades of hands-on experience in the quantifiable organizational processes of large and international workforces. Prior to joining Answer in 2018, she served as Vice President, Human Resources at Platinum Equity Advisors, overseeing all human resource initiatives and talent acquisition. She began her career as a business analyst with Gartner and a project manager with Hewlett Packard before she entered HR leadership. Jennifer is a graduate of Boston College.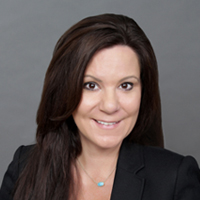 Shelby Fogelman
VP, Sr. Corporate Counsel & Compliance Officer
Shelby has been with Answer Financial since 2000 and brings more than 20 years in the legal profession to her role. As counsel, Shelby oversees regulatory compliance and risk management across all business entities, transactions and marketing matters for the company nationally. Her role covers a broad spectrum of specialties including corporate governance, data privacy and information security policies, supplier and business development contracting, digital and direct marketing compliance and licensing. Additionally, Shelby is the company's Corporate Secretary and reports to the Board of Directors on legal issues for the company.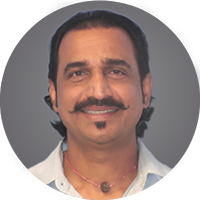 Sangram Reddy
Director of Customer Experience and Design
Sangram brings more than 20 years of experience in design leadership and user experience. He is responsible for overseeing the successful implementation of visual media, customer-centric journeys, branding and digital marketing campaigns. Prior to joining Answer in 2009, he served as Vice President in creative services for both The Connors Group, Inc. and at Everse. He began his career as a Graphic Designer for the City of Austin. Sangram holds a Master of Science in Community and Regional Planning from the University of Texas at Austin.