Auto insurance quotes
Auto insurance quotes
Get quotes from top insurers in 10 minutes or less.
What is auto insurance?
Auto insurance is a type of insurance coverage that provides financial protection against losses or damages resulting from accidents, theft, or other incidents involving a motor vehicle. It is designed to help cover the costs associated with repairing or replacing a damaged vehicle, as well as medical expenses and liability claims that may arise from accidents.
Do I need auto insurance?
In most places, auto insurance is legally required for anyone who owns or operates a motor vehicle. The exact requirements can vary depending on your location, but the majority of state and local laws mandate some form of auto insurance coverage. The primary reason is to ensure that if you're involved in an accident, you have the financial means to cover the costs of damages, injuries, and other liabilities that may arise from the accident.
What type of auto insurance is required in my state?
In any jurisdiction, auto insurance is required for anyone who owns or operates a motor vehicle. Auto insurance requirements vary from state to state, so it's important to know the specific regulations that apply to you. While the exact auto insurance requirements can vary, there are several reasons auto insurance is generally required.
How do I compare auto insurance quotes online?
Comparing auto insurance quotes online can be a convenient way to find the best coverage and rates for your needs. The goal is to find a policy that provides the coverage you need at a price you can afford. Take your time to research and compare options before you get auto insurance. Most companies will give you free auto insurance quotes. Comparing auto insurance online with an insurance professional is the easiest way to save time, money, and effort when you get auto insurance.
How much does auto insurance cost?
The cost of auto insurance can vary significantly depending on a variety of factors. Insurance companies consider these factors when determining your insurance premium. Insurance rates can vary based on where you live, your age, driving history, type of vehicle, and many other considerations.
What auto insurance discounts can I get?
Auto insurance discounts can vary depending on the insurance provider and your personal circumstances. A few common auto insurance discounts that you might be eligible for are Safe Driver Discount, Multi-Policy Discount, Multi-Vehicle Discount, and Full Payment Discount.
What auto insurance coverage do I need?
The auto insurance coverage you need depends on several factors, including your personal circumstances, your vehicle, and your level of risk tolerance. Liability coverage is typically required by law in most places. It consists of two parts. Bodily Injury Liability covers medical expenses, legal fees, and other costs if you're at fault in an accident that injures others. Property Damage Liability covers damage to someone else's property (e.g., their vehicle) if you're at fault in an accident.
Other coverages to consider
Other types of insurance may not be legally required, but many drivers find them essential. Collision Coverage covers the cost of repairing or replacing your own vehicle if it's damaged in an accident, regardless of who's at fault. Comprehensive Coverage covers damage to your vehicle caused by incidents other than collisions, such as theft, vandalism, natural disasters, and hitting an animal. Uninsured/Underinsured Motorist Coverage, Personal Injury Protection (PIP) or Medical Payments Coverage, Rental Reimbursement, and Towing and Labor Coverage are other common types of coverage.
What information do I need to get an auto insurance quote online?
To get an accurate auto insurance quote online, you'll need to provide certain information about yourself, your vehicle, and your driving history. Insurance companies use this information to assess your risk profile and calculate your premium. Sometimes you will be asked your Social Security number to get a more accurate quote. When shopping for auto insurance online, you typically need to provide personal information including your address and date of birth. You'll also need to provide your driver's license number, driving history, and years of experience. You should also have on hand the make, model, and year of your vehicle or vehicles, as well as a Vehicle Identification Number (VIN) for each. Think about your coverage preferences before getting free auto insurance quotes, but an agent can also help you decide.
Benefits of getting auto insurance quotes with us
Find better savings
Spend less money on car insurance and more on what floats your boat – like funny doormats. Time to find you the best possible price for your needs with available discounts and rates.
Save time
We help you compare policies across 40+ top-rated insurance companies. After you provide your information once, we do the hard work of reaching out to these insurers to find you the best available auto insurance quotes – saving you money and time.
Trusted and used by people like you
Trust is our priority. We handle each of our 3.8 million policies with care and transparency. We're in this together.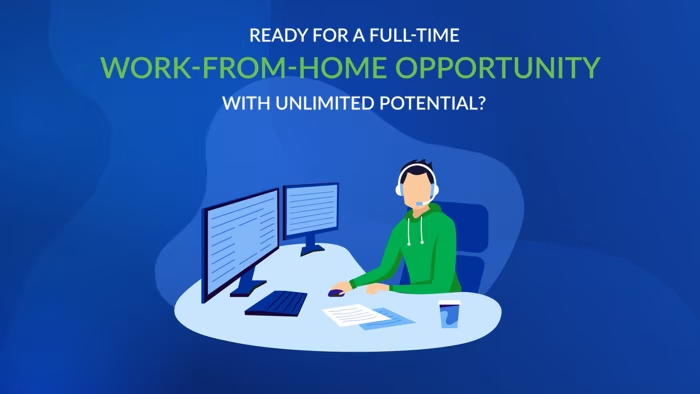 Auto insurance FAQs
How do I save money on auto insurance?
Comparing auto insurance online is one of the best ways to save money on auto insurance. Answer Financial has helped more than 5 million people find the right coverage when shopping for a new car. On average, we've helped save customers save $557* a year on cost-efficient insurance.
Does auto insurance cover rental cars?
If you forego a rental car company's insurance, your normal insurance will likely cover the damages in the event of an accident. However, if you do not carry comprehensive or collision on your current auto policy you WILL NOT have comprehensive or collision on your rental vehicle through your normal provider. In this case, you should strongly consider accepting the rental insurance coverage.
What affects my auto insurance rate?
Several factors can affect your auto insurance rate. Insurance companies may use these factors to assess your risk profile and determine how much to charge for coverage. Here are certain factors that can impact your auto insurance rate (as permitted by your state's regulations):
Driving Record
Age
Gender
Location
Occupation
Education Level
Type of Vehicle
Coverage and Deductibles
Credit History
Marital Status
Driving Habits
Claims History
Loyalty
What is typically not covered by auto insurance?
While auto insurance provides valuable coverage for a wide range of situations, there are certain scenarios and items that are typically not covered by standard auto insurance policies. These exclusions can vary between insurance providers and policy types, so it's essential to carefully review your policy and discuss any questions with your insurance agent. Here are some common things that might not be covered by auto insurance:
Intentional Damage
Racing and Reckless Driving
Commercial Use
Custom Parts and Accessories
Personal Property
Regular Maintenance
Excluded Drivers
Is it better to get a 6-month or a 12-month auto insurance policy?
If you're a good driver and don't have any infractions, it can be wise to buy a 12-month policy. On the other hand, if your driving record is due to be cleared of certain violations within 6 months, buying a 6-month policy allows you to evaluate your options after your driving record is in better standing.