ATV Safety and Insurance Tips for Fall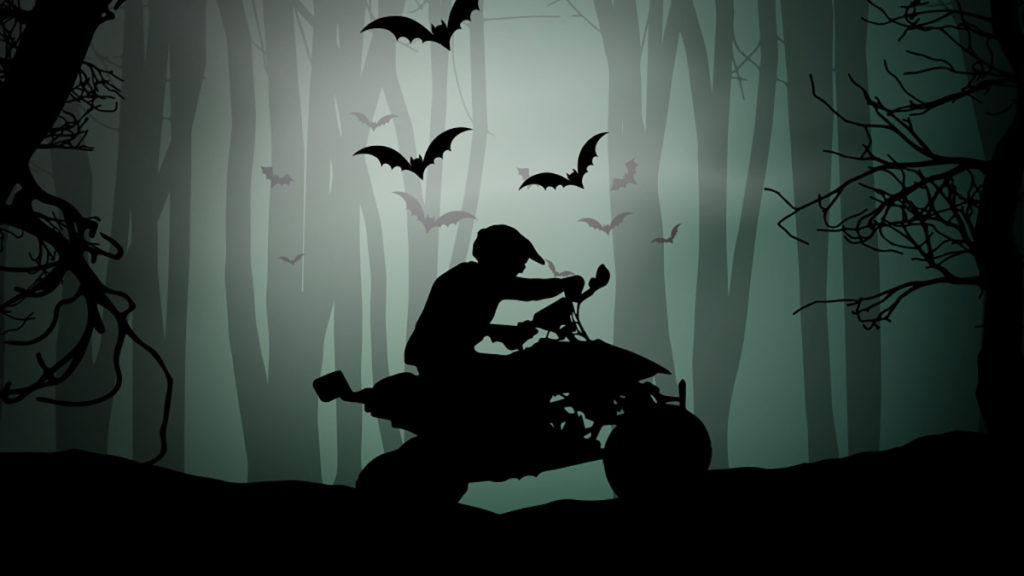 In many states, fall marks the start of hunting season! ATVs or side-by-sides (UTVs) can be useful equipment to take you to your favorite hunting grounds. No matter how close your hunt is to Halloween season, riding safely can reduce the potential of a scary situation. A good insurance policy can offer protection on what is sometimes a five-figure investment. While some accidents can be unavoidable, proper safety practices go a long way to prevent a claim—or avoid an emergency room trip. Here are some of our favorite tips for getting through the season without serious incident.
Take a Safety Class & Review Local Regulations
If you're new to riding or need a refresher, an ATV training class is one of the best way to brush up on your skills and learn about state and local regulations. You can visit www.ATVSafety.gov to help find a training course in your area. The hunt itself is typically not a good time to familiarize yourself with a new machine. Just as you would with a new firearm or compound bow, practice beforehand and get familiar with any vehicle you'll be operating.
Practice Common Sense ATV Safety
Every state has different regulations for insurance, safety, registration, and use of ATVs and side-by-sides.1 Always wear properly fitted helmets, as well as other safety gear like goggles, boots, gloves, pants, and long-sleeved shirts. Some states require liability insurance to ride on state-owned or public lands.
Here are a few important rules from the ATV Safety Institute's 8 Golden Rules of Safety2:
Never ride on paved roads except to cross when done safely and permitted by law.
Never ride under the influence of alcohol or drugs.
Never carry a passenger on a single-rider ATV, and no more than one passenger on an ATV specifically designed for two people.
More than 250 people had fatal ATV accidents in 2018 alone, including accidents from rollovers and hunting incidents.3 It's very important to ride cautiously and manage your speed at all times, especially with the higher center of gravity that comes with carrying a load on your vehicle.
Transport Your Machine with Care
If you're going to tow your ATV or UTV to your hunting destination, make sure you understand your vehicle's insurance policy and know what will be covered in the event of an accident or mishap. Sometimes car insurance policies will cover towed vehicles, although the coverage is often limited to liability only. A policy on your towing trailer might be necessary to cover any potential damages to your vehicle along the journey.
Update Your ATV Insurance Policy
From collisions with other riders to hail to single-vehicle accidents with trees or rocks, there are all kinds of damage-causing incidences that can occur on your hunting trip. Luckily, a separate ATV insurance policy can protect your off-road investment.
If you leased or financed your ATV, your lienholder will probably require you to have a policy in place until it's paid off. Even if you own your machine outright, if you ride your ATV on state or federal land, you might be required to show proof of insurance.
You can ride your ATV or UTV in some areas without insurance, depending on where you ride or live. Check your local and state laws to know what's legally required where you live and ride. However, even if it might not be required, maintaining insurance on your ATV or UTV can help protect your investment and yourself. Speaking with a licensed insurance agent about liability, collision, and comprehensive insurance is a great way to compare quotes and decide what's best for you. Even when hunting season is over and you don't plan to ride your ATV or side-by-side for a few months, it's a good idea to keep your ATV insured year-round.
Who is Answer Financial?
If you have more questions about ATV insurance, we're your experts! Answer Financial has helped nearly 4 million customers find the right coverage for their homes and vehicles, including ATVs, motorcycles, boats and snowmobiles. Call 1-888-737-7000 to talk about policies with one of our insurance experts or visit our site to quickly compare quotes from over 30+ top-rated insurance companies.
Sources:
1"State ATV Information," CPSC.gov, https://www.cpsc.gov/Safety-Education/Safety-Education-Centers/ATV-Safety-Information-Center/State-ATV-Information

2"The ATV Safety Institute's Golden Rules," ATVSafety.org, https://atvsafety.org/the-golden-rules/

3"2018 Annual Report of ATV-Related Deaths and Injuries," CPSC.gov, https://www.cpsc.gov/s3fs-public/2018AnnualReportofATVRelatedDeathsandInjuries.pdf?VGaf1cuZ_D0SGxct2eRpZUwcgME4LKDy