Car care tips: show your vehicle some love this valentine's season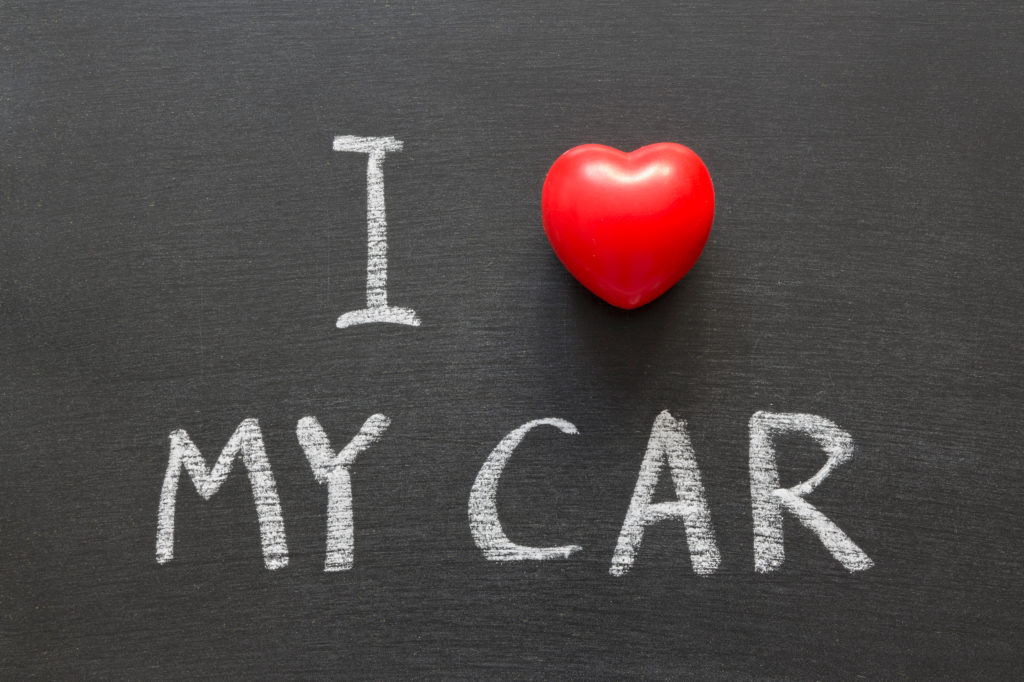 That special time of year in February is almost here – the birds are chirping, and love is in the air. This is the month of flowers, chocolates and the season where people gear up to show their loved ones just how special they are. Before the month gets into full swing, we thought it would be helpful to remind you to also show your car(s) some love with a few car care suggestions.
Your car is among a family's most prized possessions. Whether it's a road trip, a first date or daily trips to sports practices for the kids – you depend on your vehicle(s) to get you to places that are important , so show your vehicle some love this Valentine's season.
For the month of February, we at Answer Financial would like to share a few smart, TLC car maintenance tips that may help to extend the life of your car. These tips include things like proper car maintenance, tire care and car detailing – we think your car will love you for it.
Check up on it – Just as important as check-ups with your doctor, , annual checkups with a trusted mechanic are essential to maintaining your cars' overall health. Keeping up with your car's recommended maintenance schedule can help avoid costly problems with your cooling system, drivetrain, suspension, among other components.
Handle their heart with care – Your car's battery may be near maintenance-free, but you shouldn't take its health for granted. It's recommended to have your car battery checked at least twice a year.
It's all in the 'eyes' – Truth be told, your vehicle's windshield wipers are often one of the most neglected car parts. As a general rule your windshield wipers should be inspected every six months or so, and changed if they aren't functioning properly. Look for signs such as worn or cracked rubber, squeaking sounds, or if the wipers are not making contact with your windshield. Go the extra mile and check the wiper fluid reservoir to ensure it is full.
Stay in-tune with their 'emotions' – Some would say that the equivalent of a human's emotions, are a car's fluids. Do you, or your trusted mechanic, check the level of your car's antifreeze, oil, transmission fluid/filter, power steering fluid, and brake fluid, regularly? If you're looking for a long relationship with your car, it's also important to change the oil regularly as this will improve your mileage and protect your engine. The recommended mileage, between oil changes, is between 5,000 – 7,500 miles, or every three to six months.
Give it a 'brake' – Monitoring your brake pad thickness can be the difference between an accident and being able to brake safely in time while on the road. Never let the brake pads wear down to metal, this will cause damage to your brake rotors (discs) and, possibly, your calipers. Please be advised, rotors and calipers are much more expensive to replace than brake pads.
Make it feel beautiful – Wash it, wax it, vacuum it and treat all your car's leather surfaces. You will protect both the paint and the interior from aging too soon.
Keep it protected – Possibly one of the best ways to express our love is through the need to protect our loved ones and valuables. The same rings true for your car. Make sure you and your car are sufficiently insured, should life's mishaps or accidents occur. If you don't have car insurance, or you'd like to shop for coverage, click here to compare car insurance quotes the smart way with Answer Financial.
Make it last forever! Frequent and proper car care may enhance performance and improve fuel economy, but it will help extend the life of your vehicle.
Staying on top of your car care doesn't have to be stressful. Find ways to make it fun and collaborative with the entire family. You may see results of your car maintenance efforts in the money saved on future repairs. By showing your car(s) the love and TLC they deserve, you'll soon classify as an expert on car maintenance so don't hesitate to spread the love!