How to Recover From a Flood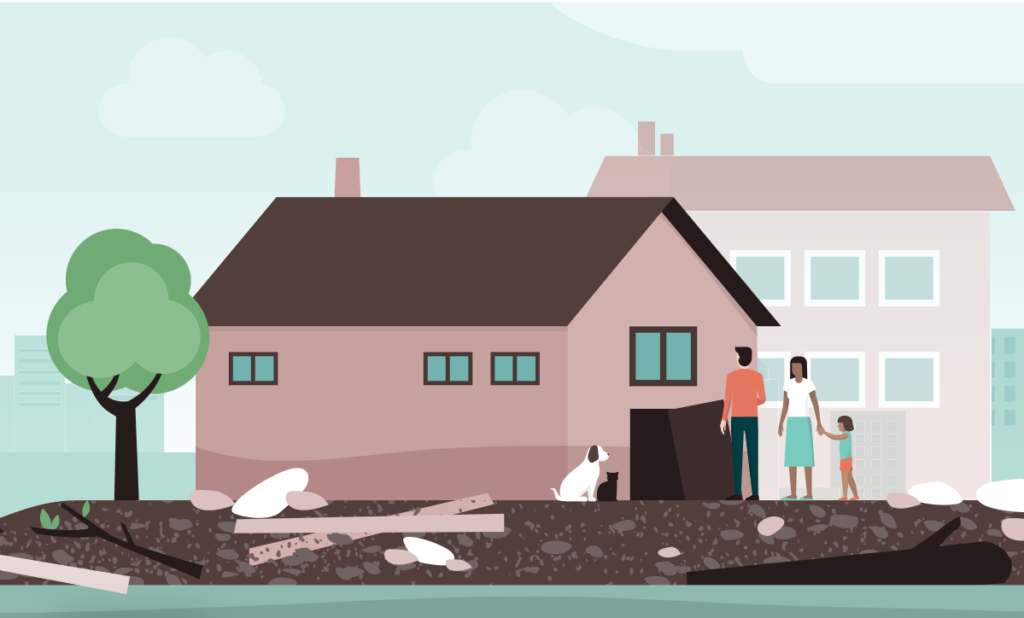 For many people, the damage caused by Hurricanes Harvey, Irma and Laura made us realize just how devastating flood damage can be. Making matters even more stressful, it can feel overwhelming to try to recoup your home and other property losses, especially since flood coverage is not part of a standard homeowner's policy. To make the recovery process easier, here are key steps to take:
Initiate Damage Control
When entering a flooded house, use caution; check for structural damage before entering to avoid being trapped in a collapse, keep the power off until an electrician has inspected your system and watch out for slippery surfaces and debris like nails and bottles.
After a flood, survey the damage and take photos of harm to your property or possessions so you can document your losses. Separate damaged property from intact items and make a list of the damaged items, including description and brand names, where the items were purchased and how much they cost; if you have bills or receipts for them, attach them to the list. Note any visible damage, making a list of areas that were ravaged so you can point them out to an insurance adjuster. Look out for damages to the property's foundation, jams or breaks of windows or doors, weakened drywall, degraded sheathing, swelling wood and spoiled flooring.1
Clean Damaged Belongings
With great caution, prioritize valuable heirlooms. Generally, air-drying indoors is best for treasured belongings, to avoid more exposure to the elements and to sunlight. Photographs can be rinsed in clean water and air-dried. Paper towels can be placed in between book pages.
Throw away any water-damaged kitchen goods. This includes canned and boxed foods and paper items. But try not to trash damaged furniture or other items until an adjuster has seen it; if you feel that you must (to prevent mold growth, for instance), take photos of the ruined item before you get rid of it and keep a sample for the adjuster to see (a piece of damaged wall-to-wall carpet, for instance).
File a claim
If you bought a flood insurance policy through Answer Financial, contact the insurance carrier to help with the process. In many cases, auto flood protection is covered on certain auto policies if you purchased comprehensive coverage.
Prepare for the future
You can't do anything to turn back the clock on what's already happened but you can take action to better cover yourself in the future. Flooding can happen anywhere, so it's smart to prepare for the possibility even if you don't live in hurricane territory or high-risk flood zone.
To reduce the risk of damage to your home down the road, clear debris from gutters and downspouts, anchor any fuel tanks and decide on a home flooding mitigation method.. And remember that an Answer Financial agent can support you with a flood insurance policy no matter where you live.
Who is Answer Financial?
Answer Financial is one of the largest personal lines insurance agencies in the U.S. and works with dozens of top-rated insurers to help people like you find the right insurance for their needs – from auto and home to renters, flood and more. We understand no two people are alike, which is why so many of our customers consider us to be a smart choice when looking to compare, buy and save on insurance.
On our mobile-friendly website, insurance shoppers can quickly compare rates, get quotes and purchase policies. If you have any questions along the way, our insurance experts are standing by to provide over-the-phone guidance.