Homeowners insurance: how it can help you enjoy your vacation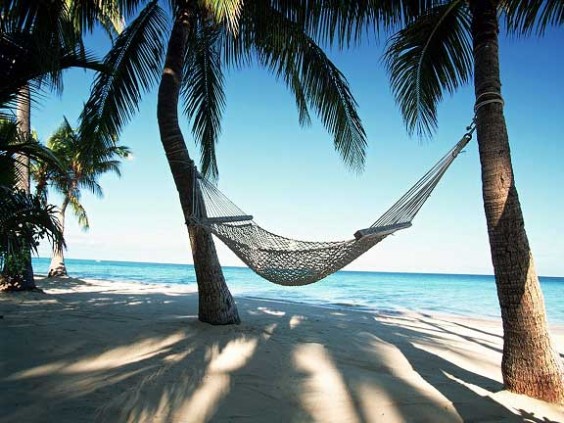 For many of us working stiffs, vacation almost feels like a necessary part of life. It's a time of escape from worry, stress, and responsibility. Whether we're wearing bikinis and sipping frozen beverages on the beach, shopping at the fanciest boutiques to be found, or bravely skiing down a Black Diamond slope, we don't want to be worrying about those proverbial "what-if" situations that could abruptly bring the real world crashing down on our heads again. Unfortunately, all too often, even the most blissful travelers can find themselves in ugly situations. Some of you may be confused at this point. "Homeowners insurance? But I'm on vacation…" Many people have no idea that your personal liability and property are covered in transit or even anywhere in the world!
None of us can predict the future, but we can be prepared so that even those worst-case-scenarios can be handled quickly, freeing up your time for more important things—things like karaoke and hot-tubbing. You're waiting for the sales pitch. Cut to the chase, you say! You may even be asking yourself: what do I have to buy? Well, if you're as smart as the average Answer Financial customer, you probably already have the very product that can provide this glorious peace of mind: homeowners insurance.
Say you get a little overzealous in the resort volleyball tournament and ace Mr. Speedo (as you've taken to calling him) right in the face. He may want to sue for his broken nose. How is he supposed to win the Fabio lookalike contest looking like Marcia in that one episode of The Brady Bunch? Your homeowners or renters policy covers you for such situations.
You don't even play volleyball, you say? Well, try this next scenario on for size. You're at a theme park. The kids are having such a great time meeting all the characters and riding attractions that you decide to stay until the park closes, long after dark. You wearily make your way back to the minivan to discover that someone has broken into it. Among the items stolen are your new e-reader, little Johnny's mp3 player, your spouse's brand new camera (which was far too nice to bring into the park), the emergency credit card in the glove box; and your state-of-the-art smart phone, accidentally left behind in the mad panic to get to the ticket center for the early-bird discount. Ouch.
Your homeowners policy protects your property against theft, an unfortunately common hazard in tourist areas. The good news: all of these items can be replaced! Several insurance companies also offer identity theft protection services, should the heartless villain attempt to use that emergency credit card of yours. These services help shield you against fraudulent activity on your accounts.
Now that the worrying part of your winter vacation planning is out of the way, you should be feeling more relaxed already. Let us help you keep that zen feeling in check—call Answer Financial at 1-800-258-5101 to set up homeowners insurance or beat the rates of your current policy with one of our licensed agents.