What is renter's insurance?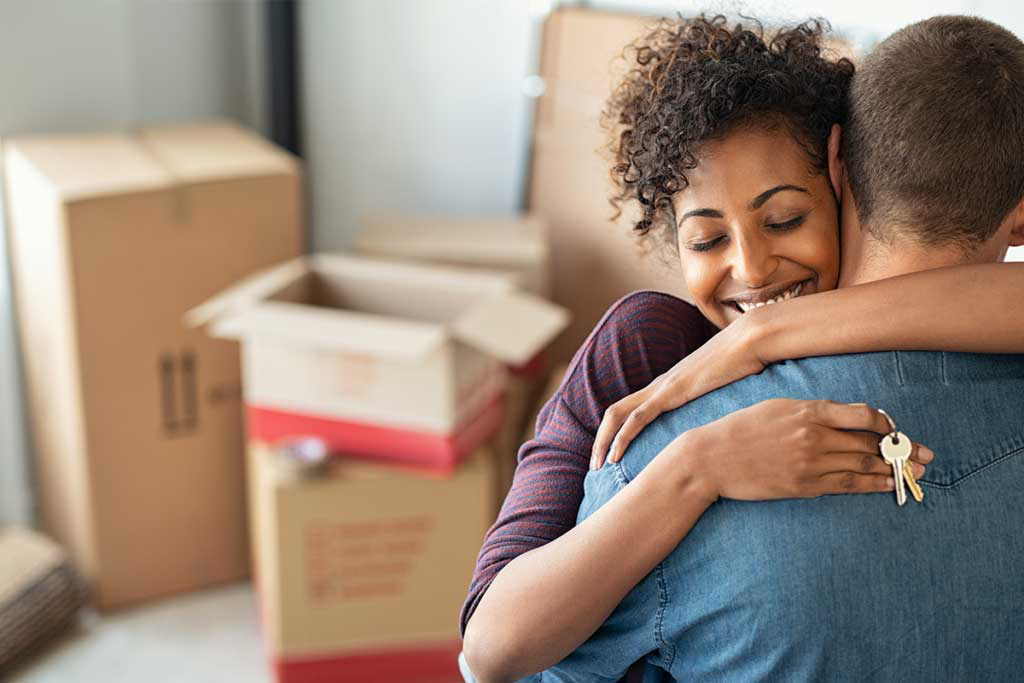 Signing a lease to rent an apartment, condo or house is a common scenario most of us will experience at some point or another. If you're new to renting, you may assume your personal belongings are protected by your landlord's insurance. However, that is not usually the case and you'll likely need to purchase a separate renter's insurance policy to protect you, your belongings and/or your living arrangements in case a covered loss occurs.
Some landlords require their tenants to purchase renter's insurance, while others do not. The good news is, most renter's insurance policies are extremely affordable and can often cost you less than a dollar a day. If you rent, your insurance experts at Answer Financial strongly recommend purchasing a renter's insurance policy, and we'll tell you why.
Why do I need renter's insurance?
Renter's insurance is specially designed for people who rent or lease a home, condo or apartment and typically includes coverage for personal property and liability.1 Unless you have a gift for predicting the future, it's smart to protect your belongings from an unforeseen event – especially considering how inexpensive it can be to do so. It's actually a big bonus to renting!
Before getting a quote for renter's insurance, you should know your options. There are two types of policies you can choose from:
Actual Cash Value – This can help pay to replace your belongings, minus depreciation (certain items may be worth less than when originally purchased due to age and use) up to the limit of your policy.
Replacement Cost – This type of coverage pays the actual cost of replacing your belongings (no deduction for depreciation) up to your policy's limits. Policies like these typically costs a bit more, but it can be well worth the extra cost, especially if you experience a total loss, like losing almost everything you own from a fire.2
What does renter's insurance cover?
Renter's insurance covers your personal belongings up to a certain limit, even if the belongings are not inside your residence at the time of loss. For example, if your laptop gets stolen from your car or your luggage goes missing on vacation, you could probably file a renter's insurance claim to help pay for the lost items. Keep in mind, there are varying limits to what's covered, which you can modify by calling your insurance agent.
Personal Property – Your personal property includes items you've purchased like clothing, furniture and electronics. Most standard renter's insurance policies protect your belongings from life's uncertainties like fire/smoke damage, vandalism, theft and other unforeseen events.
Liability – Renter's insurance can provide protection from lawsuits for property damage or bodily injury that you and/or your family members (even your pets) cause to others. So, for example, if your son accidentally destroys your neighbor's couch, you should be covered. If it was your own couch however, you would not be. Liability can also help cover court costs, up to the limit of the policy. And, if a friend or neighbor is accidentally injured in your rental, liability can help to cover their medical bills.2
Additional Living Expenses – If your home is destroyed, most renter's insurance policies will help cover the costs of relocating while your rental is being rebuilt. This type of coverage would generally cover the difference between your additional living expenses and normal living expenses. Additional Living Expenses covers temporary rentals, hotels and receipts from restaurants or other expenses you've taken on while your rental is being rebuilt.3
Extended Coverage – If you enjoy some of the finer things in life, like expensive jewelry for example, you may want to consider purchasing an "endorsement" or "floater" which can increase your coverage limits. 2
What is not covered by renter's insurance?
Renter's insurance covers a lot, but there are some important caveats to remember. First, damages from floods and/or earthquakes are usually not covered.2 Second, the structure of your rental is not protected. For example, if you accidently swing open a door too hard and it puts a hole into the wall, it's highly doubtful your renter's insurance would cover the damages. Third, your policy probably won't protect or reimburse you for more than your coverage limits, so we recommend setting these conservatively, even if it means paying a little bit more each month.
To help determine how much coverage you need, it's a smart idea to take an inventory of your personal belongings – and don't skimp on the photos either! Creating a log of what you own and how much it's worth can help you figure out what coverage limits are right for you.
Before your insurer will help you pay for a covered loss, you'll be responsible for paying whatever deductible you've agreed upon, or a certain amount of money toward repairing or replacing the covered items.2
Who is Answer Financial?
Answer Financial is a smart choice for people looking to compare, buy and save on insurance.
If you happen to use the same insurance carrier for your auto and renter's insurance, you may also qualify for a discount. If you think it might be time to start comparison shopping for renter's insurance, you've come to the right place. The licensed agents at Answer Financial have helped millions of people compare quotes and find insurance policies that are right for their needs, whether it's auto, renters or home.
On our mobile-friendly website, insurance shoppers can quickly compare rates from top-rated insurance companies in their area. If you have any questions along the way, our insurance experts are standing by to help provide guidance over the phone.