5 Tips for Peace of Mind During Holiday Travel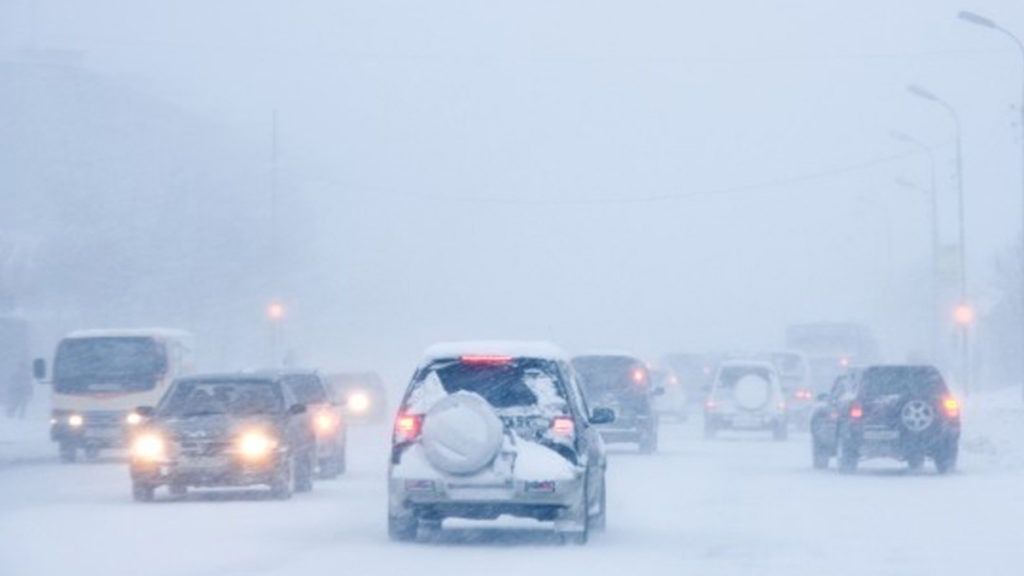 As you get ready to hit the road to see family and friends this season, it's tempting to make the journey as footloose and fancy-free as possible. After all, you've earned a well-deserved break after a long year. However, taking time to adequately prepare can help make your travels safer, more secure, and extra relaxing (which is the whole point, right)? Below you'll find our top holiday travel tips we recommend you follow before getting behind the wheel.
1. Inspect Your Car Before You Drive
If you've been delaying that oil change, now is the time to bring your car in. Your local mechanic or dealership will usually perform all the necessary basic inspections needed. If you're currently on top of your service, at minimum check your oil level, coolant level, and tire pressures. The latter will not only help you see if you have a puncture or underinflated tires but should also help save you money at the pump over long distances.
Using the NHTSA's Safety Issues & Recalls Finding Tool can help you find out if there are any new recalls on your car, truck or SUV. These are issues that are often fixed for free by the manufacturer, so take advantage before you take a long trip.
2. Pack an Emergency Kit
While your car might be packed full of gifts for the holidays, take time to give one to yourself: an emergency kit. A well-thought-out car emergency kit can prevent a bad situation from becoming much more miserable. Here are a few things we'd ideally put in one. Part of your emergency kit should include protective equipment such as extra masks and hand sanitizer, so you can help reduce the chance of spreading viruses to the people you're visiting.
3. Know How to Drive in Foul Weather
December and January are some of the worst times to be on the road in many states. If you're driving in heavy rain or icy conditions, this is not the time to try and rush things. Always travel at a reasonable pace and keep a safe distance of three seconds from the car in front of you. Here are a few rules of the road when driving in rain, snow, or fog:
Don't use your high beams! This will reflect light back at you, potentially making it harder to see.
Drive in the middle lanes when possible. Standing water is often more likely to be at the edges of the road, not to mention stopped cars.
Beware of black ice! Keep an eye on your outside temperature gauge. Bridges can ice over at even five degrees above freezing.
Use your turn signals early and often. As driver inattention has gone up, it's always safer to use your turn signals as early as possible.
Take corners slowly. Unfamiliar ramps can be treacherous in any weather, but especially in winter weather.
4. Plan Your Route Before You Go
While it's tempting to punch directions into your GPS as soon you get in the car, having a route planned out (and a backup route) is likely the safest way to travel. This gives you time to check road conditions and traffic, as well as give others a heads up before you head out. On longer trips, you should plan time to stop, stretch, eat, and change drivers if possible. According to the NHTSA, drowsy driving is one of the worst, and most preventable, causes of accidents.1
5. Update Your Insurance Policy Before Leaving
People's insurance needs change from year to year and recent workplace changes have altered the driving habits of many. Getting a policy checkup from a professional could improve your coverage based upon your habits. You might also save money when you rethink your auto insurance and bundling policies could yield additional savings. The insurance experts at Answer Financial can give you valuable and fast quotes from multiple top-rated insurance companies in your area.
Who is Answer Financial?
Answer Financial has helped nearly four million customers find the right coverage for their vehicles in the event of an accident or natural disaster. We work with more than 40 top-rated insurance carriers to save our customers an average of $504 a year on their insurance needs.*
By visiting our website, shoppers can quickly compare rates and customize coverages from multiple insurance companies. Answer Financial can help smart drivers like you compare, buy and save on insurance
Sources:
1 "NHTSA Drowsy Driving Research and Program Plan," NHTSA.gov, https://www.nhtsa.gov/sites/nhtsa.gov/files/drowsydriving_strategicplan_030316.pdf
*Results of a national survey of new Answer Financial customers reporting insurance savings in 2020.