Car accidents are three times costlier to cities than congestion says AAA report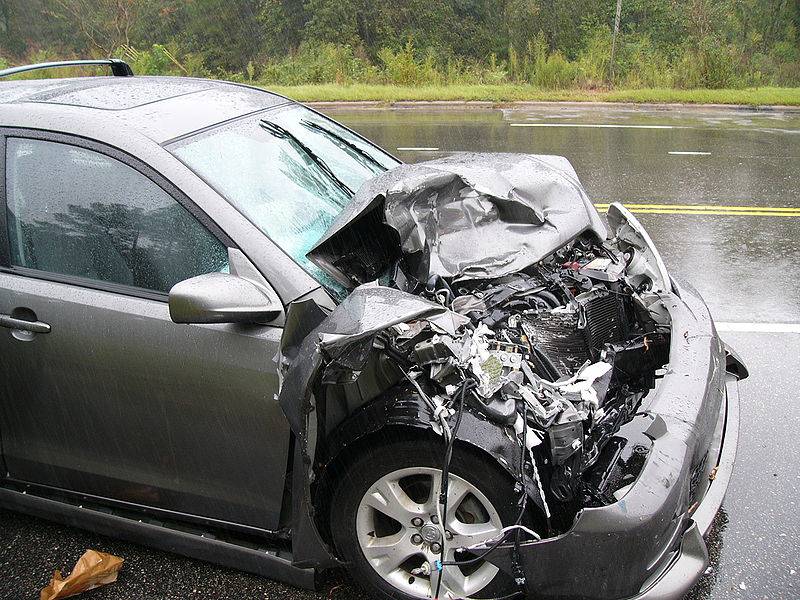 AAA has released a report that shows that vehicle crashes are three times costlier to American cities than traffic congestion.
Based on crash and congestion data from 2009, AAA found that the economic impact of car accidents in the urban areas included in the study totaled $299.5 billion, whereas the congestion costs to society in those same areas were $97.7 billion, or less than a third of the costs of car accidents.
The study based its overall costs using Federal Highway Administration estimates that the cost of a auto fatality (in 2009 dollars) is $6,000,000, while an accident costs $126,000.  Congestion costs were, "based on delay estimates combined with value of time and fuel costs," according to the report.
These numbers showed a significant increase over a previous study that AAA conducted based on 2005 numbers, as you can see in the chart below (taken from the report):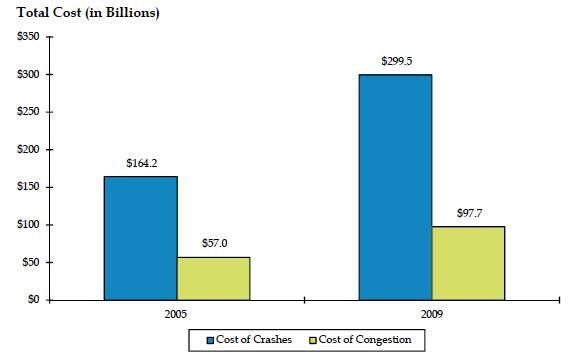 Similarly, the average annual cost per person for car crashes was $1,522 in 2009, with congestion costing cities an average of $590 per person in the same year. Again, the average costs per person in 2009 – especially for the costs from crashes – was significantly higher than in 2005: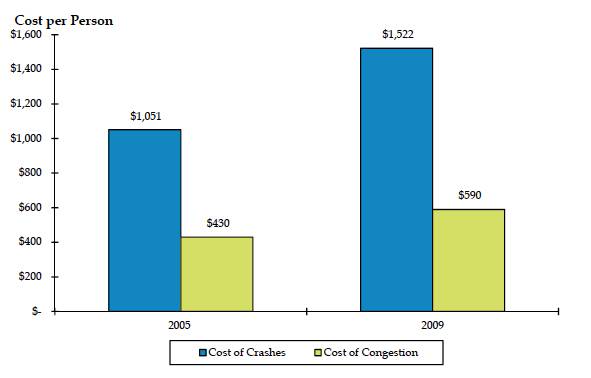 The study offers a number of policy suggestions for governments to attempt to lowering the costs (both in financial terms and for the greater cost of lives lost, with 33,808 deaths nationwide in 2009, or about four deaths per hour). If you are interested, you can download and read the full report for free.
So what do you think, do these numbers surprise you? Do you think comparing car accidents with car congestion is a fair comparison for AAA to be making? Please share your thoughts in the comments!