Get ready for Camp Season: Does your RV have enough coverage?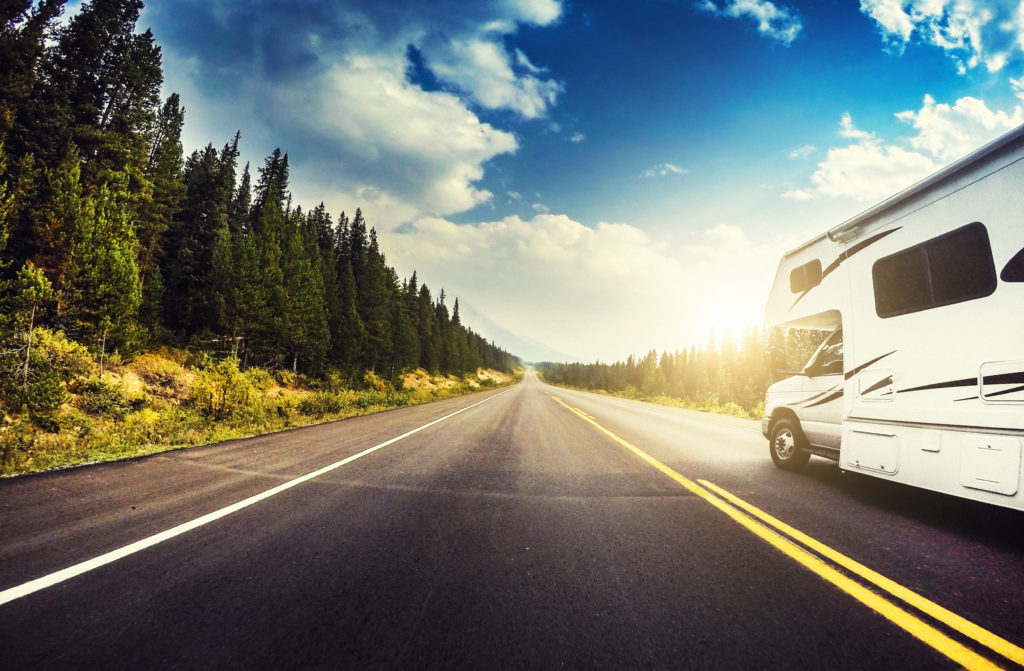 With summer quickly approaching, many of us will be hitting the road for Memorial Day and preparing for vacations with friends and family. Now's the perfect time to assess your current recreational vehicle (RV) coverage to make sure you're adequately protected. Below are a few smart and helpful tips to consider when shopping for RV insurance.
Know your RV class
Recreational vehicles, or RVs, include a wide range of vehicle styles and sizes. RVs are broken into two categories; motorized and towable. Motorized, commonly referred to as Motorhomes, consist of 3 classes. Class A motorhomes are large bus-like vehicles that include luxury motor coaches or converted busses. Class B is the smallest class of motorhome and are often referred to as camper vans. Class C motorhomes are like a hybrid of Class A and B. Class C motorhomes are built on modified van or pickup truck chassis with living space built on the back. Towable RVs are more affordable than their motorized counterparts and split into two types based on the hitch. First is a travel trailer. Travel trailers come in many sizes and connect to a standard tow hitch. The second type of towable is a fifth wheel. These trailers are larger in size and require a special connection built into the back of a heavy-duty pickup truck for towing.
Double check coverage limits
Always check the policy to see what is covered for any loss. Most policies have a standard amount that's covered, and some policies have stricter limits for certain types of losses. With the average amount of computers and electronic equipment people may keep in their RVs, it's possible to exceed the insurance company's personal property limits. Consider adding a scheduled articles policy for any personal belongings that may exceed standard limits.
RV storage location
RV insurers place significant importance on where your recreational vehicle is garaged and may adjust your premium according to postcode. Rural, countryside regions with lower crime rates and quieter streets may attract lower premiums than bustling city center storage facilities. The same principles apply if you are storing your RV at home.
Multi-Vehicle Discounts
A 'mirrored no claims discount' allows you to earn a discounted premium on your second vehicle. Some RV insurers may offer this type of coverage. Of course, this advice is only relevant if you have a car or other vehicle in addition to your RV on the insurance policy. To find and compare recreational vehicle insurance companies that offer no claims bonuses, click here to get an insurance quote the smart way with Answer Financial.
Full-time RV coverage
If you plan to call your RV home, be sure to notify your insurance company of your plans to do so. This is not the time to try and save money with a recreational use policy. If you'll be using your RV full-time with all of your personal belongings inside, you need to be sure your policy covers those personal valuables in your RV. You'll also need a policy that covers emergency lodging, in case your RV becomes uninhabitable, for whatever reason.
Questions are your friend
With so many options available, it can be difficult to choose the right plan for you. Here are some factors to take into consideration while comparing: Are you living and traveling full-time in your RV, or do you use your it seasonally for camping during holidays and weekends? How old is your RV? Does the insurance offer full replacement value or fair market value? Does the insurance cover your trailer as well? Is GAP (guaranteed asset protection) insurance included? Does the plan offer living expenses while accident repairs are being done or while obtaining and equipping a new full-time RV if it's totaled? Those are all questions you should be able to answer before shopping for coverage. Always ask questions, especially for 'what-ifs' and 'worst case scenarios.'
Don't focus solely on price
Yes of course, you want to make sure you aren't overpaying for RV insurance, but it is even more important to get the coverage you need from a company that will be there when you need them. Look for an insurance company that specializes in RV coverage and make sure to look at the services and features offered when comparing plans. Sometimes the lowest price may not be the best option for your needs.
RVs are a fun way to help make outings with friends and family special. Having the right insurance coverage for recreational vehicles is not only smart but can provide peace of mind in case of an accident. Making smart financial decisions when it comes to RV insurance can not only save you money but may also help keep you and your family protected from unforeseen losses. To find carriers that provide great recreational vehicle coverage and offer some of the best insurance rates available, make a smart choice by clicking here to get an insurance quote with Answer Financial.