Feeling sleepy? how to stay alert behind the wheel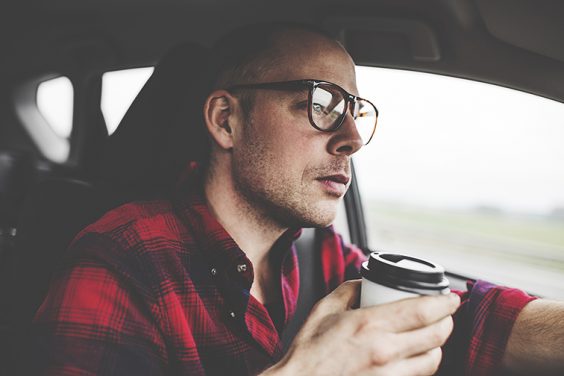 Many people enjoy an exciting road trip and are eager to arrive at their destination. After a fun-filled weekend, the dreaded long drive home may seem less than thrilling. Smart drivers know that staying refreshed behind the wheel is vital to their safety and the well-being of others on the road. If you are feeling especially tired, it's wise to postpone your trip to a later time. But if you must take a drive while drowsy, here is how to stay alert behind the wheel.
1. TAKE A POWER NAP BEFORE YOU HEAD OUT
According to the American Automobile Association (AAA), approximately one in every six deadly traffic accidents is caused by drowsy driving.1 The body has its way of letting us know when we are sleep-deprived. If you're grouchy and experiencing symptoms like watery eyes, yawning and excess blinking, you're probably not in the best state of mind to begin a long journey behind the wheel. If you're feeling worn out before you even start your drive, consider engaging in 20 to 30 minutes of shut eye first. After your power nap, give yourself another 15 minutes or so to fully wake up before hitting the road.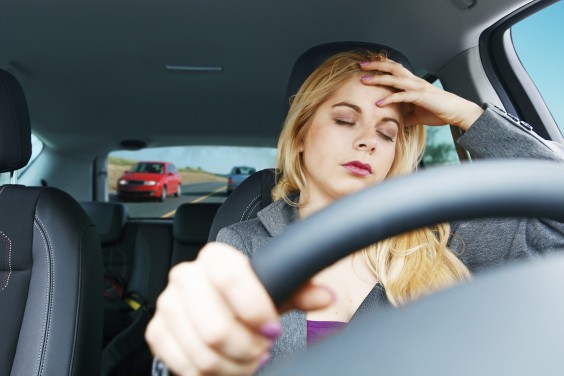 2. HEY BARISTA, MAKE THAT VANILLA LATTE A TRIPLE, PLEASE
Caffeine is your best friend when you're feeling sluggish but need to drive. Treat yourself to an extra espresso shot in your cappuccino or make your typical drip coffee a larger size than normal. The effects of caffeine work for a couple of hours before the infamous "crash" hits, so don't be afraid to get a refill mid-way through your trip when you start to feel less energetic.
3. TRAVEL IN PAIRS OR PACKS ON LONG ROAD TRIPS
For more reasons than one, traveling with a partner is a smart move. Take turns driving and switch off every 1 to 2 hours to give yourself a break. You can use your time off to nap, catch up on some reading, browse your newsfeed, or talk to one other. If you're feeling even the least bit sleepy, take advantage of the extra set of hands behind the wheel and get some rest. You'll thank yourself for it when it's your turn to drive.
4. AVOID DRIVING IN THE MIDDLE OF THE NIGHT FOR LONG PERIODS OF TIME
Late-night driving is ill advised for several reasons. According to the National Sleep Foundation, your body naturally becomes the sleepiest between midnight and 6 a.m. because that's when you are used to sleeping. Keep in mind that while you may feel alert at this time, other drivers on the road may be extremely tired, which is why it's best to drive at statistically safer times whenever possible.