Halloween safety tips for your home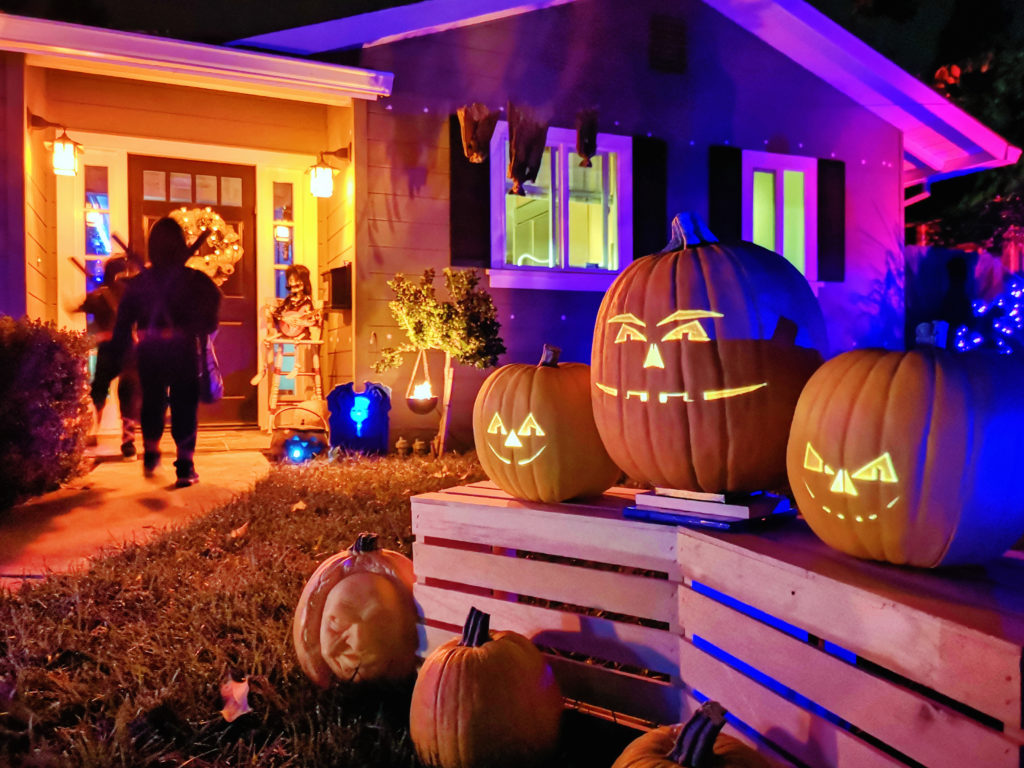 Halloween means fun times, but it can also mean a rise in property-related crimes.1 With an abundance of little ghosts, goblins and strangers running around, it can be easy to miss suspicious behavior. Whether your neighborhood is filled with costumed characters or is relatively quiet, there are a few precautions you can take to help protect your home. Follow these Halloween safety tips for your home to help ensure you don't become a victim to crime on the spookiest night of the year:
Keep your doors and windows locked. If you're near the front door waiting for trick or treaters, that means you're not near the other entryways of your home. Don't neglect other spots that a thief or intruder could take advantage of. Also, make sure you lock any gates around your yard.
Conceal your valuables. When you open the door to trick or treaters, make sure nothing of value is within arm's reach, such as a laptop someone could easily swipe when you turn around to reach into a candy dish.
Keep your home well lit. Set up some lights and hand out candy from your front porch so you don't have to open your door to strangers. Set up some chairs in your driveway with your neighbors and make an evening out of it.
Invest in home surveillance. Homes with security systems are far less likely to be victimized. Consider purchasing a security camera and making it visible to anyone approaching your home. Motion-detecting lights can also scare away potential burglars.
Protect your vehicle. Car break-ins also spike on Halloween. Remove any valuables from your car and park in your garage or in a well-lit area to avoid the risk of theft or vandalization.
Keep your pets safe. Bring your pets inside on Halloween night. Pranksters tend to look for easy targets and unfortunately, that sometimes means animals.

Check your coverage. Your insurance policy may not cover you in the event of theft/burglary.
Put your mind at ease by giving us a call at 1-800-258-5101 to review your current home or renter's insurance coverage, and get a free comparison quote. Choosing the right coverage and company can save you money, while giving you peace of mind during the holidays. In fact, our customers can save up to 15% when they bundle their car and home insurance with one of our insurance providers.2
Sources:
2. Discounts may vary by state and insurance provider.