How smart drivers stay safe on foggy roads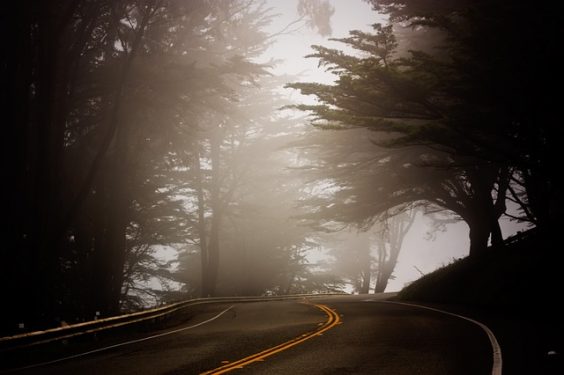 Did you know that the DMV says the best advice for driving in the fog is to not drive at all? That's because driving in heavy fog significantly reduces your visibility and can be remarkably dangerous. Unfortunately, driving in heavy fog is often unavoidable, especially since fog is usually found during the morning when most people are headed to work. We've identified some key safety tips below for driving in fog that can help keep you safe while navigating in less than ideal weather conditions.
SLOW DOWN AND INCREASE THE SPACE BETWEEN YOUR CAR AND THE VEHICLE AHEAD
When your vision is compromised from heavy fog, it's imperative to slow down in case you need to suddenly brake and avoid a collision. Instead of following the typical "3-second safety gap" rule that normally applies in traffic, try doubling the amount of space you'd normally allow between your own car and the vehicle in front of you.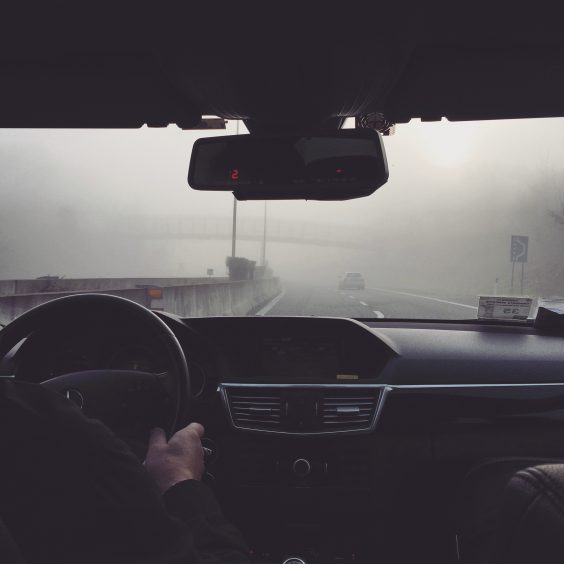 TURN YOUR FOG LIGHTS/LOW BEAMS ON AND DON'T USE YOUR HIGH BEAMS
Some drivers make the mistake of driving with their high beams/brights on in foggy weather because they believe it will help improve their visibility. But on the contrary, turning on these bright lights actually cause the light from the fog to reflect back onto you, creating unnecessary glare. Use both your headlights AND your low beams/fog lights and never drive with just the low beams on to maintain the highest level of visibility.
TURN ON YOUR DEFROSTER AND USE YOUR WINDSHIELD WIPERS AS NEEDED
Fog is often caused by very low clouds that gather at or near ground level. Since clouds are comprised of water, driving through them may cause moisture to collect on your windshield, potentially obstructing your vision. Use your windshield wipers frequently to remove unwanted moisture droplets. Also, turn on your defroster if you notice condensation on the inside and outside of your vehicle's windows that the windshield wipers are not able to properly remove.
DRIVE IN THE FAR RIGHT LANE WHENEVER POSSIBLE
Even with your headlights and low beams turned on, other drivers may still have difficulty noticing your car on the road. In dense fog, oncoming traffic may not be able to clearly make out your vehicle until you are just several feet apart. If you're driving on a street or highway with multiple lanes, always choose the lane furthest to the right to dodge any oncoming traffic that may have accidentally drifted into your side of the road or highway.