How to insurance-proof your remodel during construction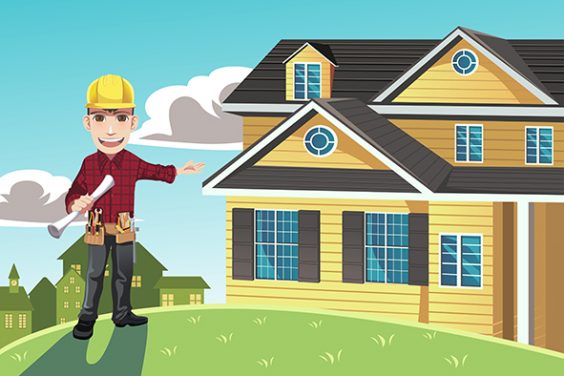 Maybe it's the availability of Pinterest to help us virtually envision our dream homes, or maybe it's purely an economic decision, but more and more people today are opting to update their homes rather than buy turnkey properties. Whatever your reasons for gutting your dwelling, here are some tips to insurance-proof your remodel and ensure your most valuable assets are financially safeguarded throughout the renovation process.
Avoid a nightmare renovation and choose your contractor wisely
Renovation quotes can range widely, as can the quality of work performed. If you plan to hire a general contractor, do yourself a favor and make sure you are working with someone licensed, trustworthy and experienced. HGTV suggests you ask for referrals, look at credentials, check references, and get everything in writing, including the bid, scope of work, and more.
Understand your risk: A home renovation is like liability limbo
Compartmentalize how you think of your home during construction. There is now your 'original home' and your 'construction project'. Who is liable in the event of an accident or damage may surprise you.
There are millions of things that could go wrong when your happy home turns into a construction zone. A trustworthy general contractor will be prepared and protected. To make sure you insurance-proof your remodel, ask for proof for the following: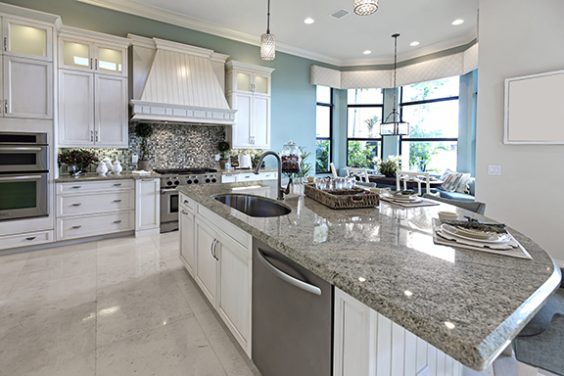 1. Protection in the event that the work is not completed
Make sure your contractor is licensed and bonded. While the criteria for becoming a licensed contractor varies by state, basic requirements include experience or education, background checks, and/or testing. A licensed contractor has met the minimum requirements to serve in this capacity, and a bonded contractor offers protection to you in the event that the contractor fails to complete the project.
2. Protection for people working on your project
Ensure your contractor carries workers' compensation in case any of his staff or subcontractors (like plumbers, roofers, and electricians) are injured on the job.
3. Bodily Injury and Property Damage to others
Your contractor should carry Commercial General Liability (CGL) insurance. The CGL covers bodily injury or property damage to others resulting from the contractor's work. Surprisingly, a contractor's general liability insurance usually only covers damage that is caused to your original home. Damages occurring to areas on which the contractor has worked are not generally covered. The Insurance Journal explains that the intention of the CGL is not to cover defective work but the "damage resulting from" the defective work.
4. Protection for the work done on your project
See proof that your contractor is covered for the completed operations. This protects the actual work done on the project. If the contractor does not carry coverage for completed operations, you can look into adding a builder's risk policy to your homeowner's insurance for the duration of construction.
5. Ensure you are compliant with your home insurance policy
Your original homeowners insurance does not necessarily cover you during your project and could even be voided by any construction done to the property without proper notification and the addition of specialized coverages that protect you during this timeframe. Before beginning construction, be sure to contact your insurance company to discuss the scope of your renovations.
Keep in mind, homes under construction are both vulnerable and targets
Depending on the amount of work being done to your home, you may want to consider storing valuables elsewhere during construction when you may be more susceptible to theft. Likewise, construction materials are another easy target for thieves and a gray area for insurance. Property Casualty 360 reports that building materials and equipment belonging to the contractor or subcontractors aren't generally protected from theft by your homeowners policy.
Per Property Casualty 360, if you decide to obtain a builder's risk policy, this would cover any of the construction equipment or materials that are left on your property before they're installed, such as copper plumbing pipe. Lastly, while you will be conducting your renovation, consider taking advantage of the opportunity to upgrade your security.
When your renovation is done
When all is said and done, make sure your beautiful updated home (and its new value) are reflected in your homeowners policy for full replacement cost. To see if you can save more on your plan and that you've got the right coverage, talk to a licensed Answer Financial agent at 1-800-258-5101 to compare insurers in your area and make sure you're getting a good deal on your policy while you insurance-proof your remodel. You can also compare quotes at AnswerFinancial.com.