Most expensive home insurance claims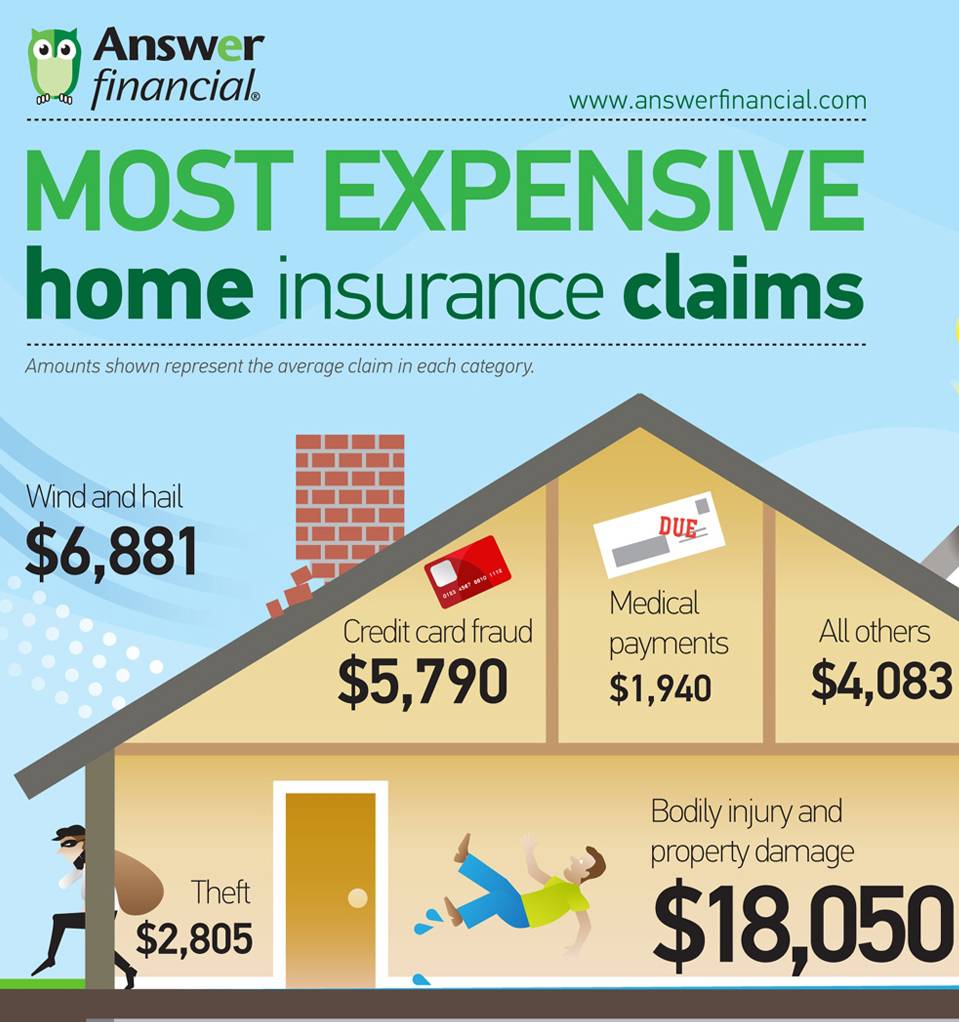 Ever wondered what home insurance gets used for? Well, we put together the infographic below to highlight the most expensive homeowners insurance claims in the United States from 2005-2009 (data source: ISO via III.org).
So the next time you are paying your home insurance premium, remember that it has many uses – including covering you for some things that you might not expect, such as medical payments and even credit card fraud.
Have you ever had to file a homeowners insurance claim? If so, please let us know about it in the comments!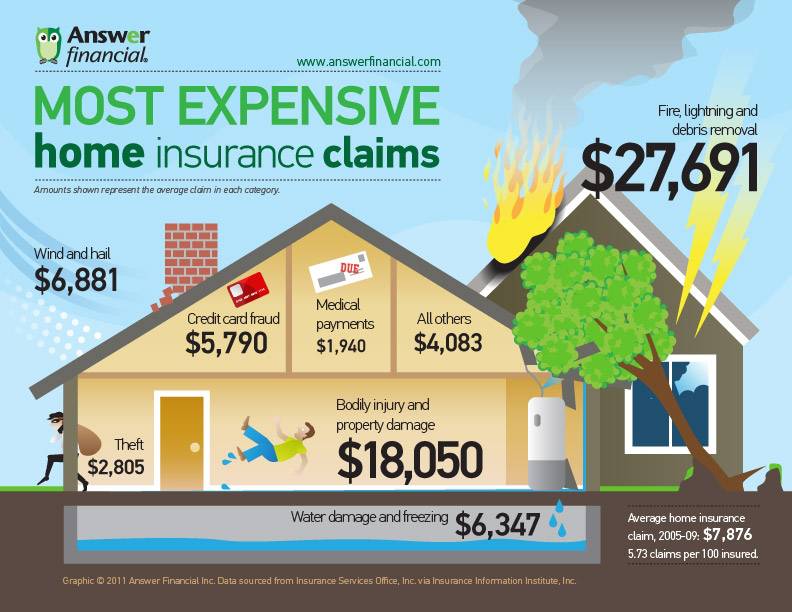 Please feel free to share this image (here's a high resolution version too) wherever you wish!