Safety Tips for Summer Fun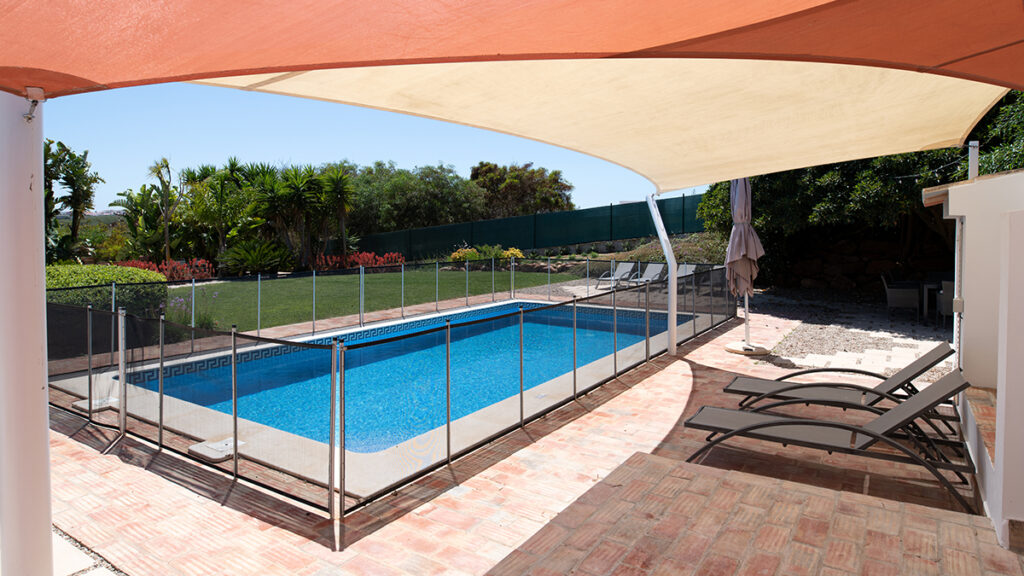 Summertime means more time for outdoor fun at home, but with the fun comes responsibility. Whether you have a pool, trampoline, or other recreational equipment, taking the proper safety precautions can result in a better summer for everyone, especially with the right insurance coverage. Here are some statistics you should be aware of, and what you can do to protect yourself and others, both physically and financially.
Swimming Pools
Backyard pools are lots of fun for family and friends, but homeowners are ultimately responsible for keeping those using their pool safe. Young children are unfortunately most at risk with 69% who drown not expected to be in or near water according to the Red Cross.1 Here are some summer safety tips:
Secure your pool with appropriate barriers
Designate a water watcher who stays within arm's reach of young children
Install anti-entrapment drain covers and safety release systems to protect against drain entrapment
If a child is missing, check the water first
According to the Insurance Information Institute, a pool is considered an "attractive nuisance" that will increase your liability risk. It's advised that you contact an insurance professional and review your homeowners' insurance if you have a pool or plan on installing one. Consider increasing the liability portion of your policy if your assets warrant it.2
Another reason you need to be upfront with your insurance company about your pool is to be sure you have enough protection in case it's destroyed by a storm or other disaster — including pool-related items, such as deck furniture.
This is also a case where you might want to consider an umbrella liability policy that protects your assets above and beyond what's usual. If anyone is seriously injured at your pool and the amount awarded exceeds what your homeowners' insurance policy covers, you'll end up with a hefty out-of-pocket balance.
Depending on your state, your wages could even be garnished, or a lien placed on your home. Either of these can negatively impact your credit. An umbrella policy, like good sunscreen, minimizes your exposure to risk.
Trampolines
Even a backyard trampoline should prompt a chat with your insurance agent. Hundreds of thousands of trampolines are sold in the U.S. every year, to the delight of children and their parents who want them to get some energy out. But unfortunately, over 100,000 children wind up in the emergency room with trampoline-related injuries every year.3
In recent years, trampolines with protective netting have become the norm. Be sure yours is properly installed to reduce the risk of injury. Also, carefully pay attention to the manufacturer's recommended number of occupants. Often this number is no more than one at a time!
NerdWallet asked over a dozen insurers about trampoline coverage, and their responses showed how widely coverage varies4:
Some said they include coverage for trampolines as part of a standard policy with no extra charges
Others said they cover trampolines as long as the trampoline meets certain safety rules
Some companies charge an additional fee, while others don't
Another company covers trampolines, but with a limit to the amount of liability coverage
Still, certain companies do not cover trampolines at all! Therefore, it pays to speak with an insurance expert about your coverage before you purchase a trampoline. Just as with a pool, umbrella insurance reduces your liability.
Other Equipment to Consider
Pools and trampolines can be just the beginning of equipment that affects your insurance. Here's a shortlist of risky or costly equipment you might be adding:
Expensive exercise bikes
Treehouses
Archery ranges
Playground equipment
Skate parks
Waterfront floating dock
These types of purchases can add to your a) Replacement Cost b) Contents Coverage c) Liability.5 You want to make sure you're not underinsured in case these expensive things are damaged or stolen, but you also need to ensure that a purchase does not add an "attractive nuisance" that increases liability beyond what your insurance company would cover.
Who is Answer Financial?
Questioning if your risky or expensive summer toys are backed up by the right insurance? Contacting the expert at Answer Financial is a great summer safety tip to be sure you have the right policies and deductibles. You can receive advice when you need it by calling 1-888-737-7000, or visit our site to quickly compare rates and customize coverages from top-rated companies.
Sources:
1." Home Pool & Hot Tub Safety," RedCross.org, https://www.redcross.org/get-help/how-to-prepare-for-emergencies/types-of-emergencies/water-safety/home-pool-safety.html 2. "Pool Safety and Insurance," Insurance Information Institute, https://www.iii.org/article/pool-safety-and-insurance 3. "Trampoline Safety," CPSC.gov, https://www.cpsc.gov/s3fs-public/085%20Trampoline%20Safety.pdf 4. "What Every Homeowner Should Know About Trampolines," NerdWallet.com, https://www.nerdwallet.com/article/insurance/trampoline-home-insurance 5. "Thinking about buying a Peloton or a trampoline? You might need a costlier insurance policy." Washington Post, https://www.washingtonpost.com/lifestyle/home/homeowners-insurance-increase-purchases/2021/05/10/87c16766-ac22-11eb-ab4c-986555a1c511_story.html