Sometimes I see cars without a license plate, is that legal?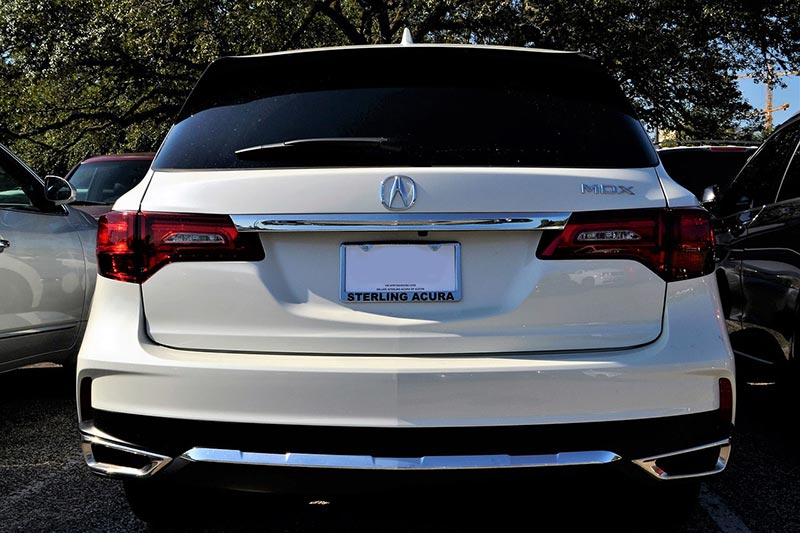 "Sometimes I see cars driving around with no license plate. Is this legal?" The simple answer is "no" but there are some exceptions.
All 50 states require, by law, that every vehicle in operation needs to bear a visible license plate. The logic behind this law is simple: it is an identification tag for your car. If your vehicle was stolen, police would use your license plate as a way to identify your (otherwise common) vehicle through their department.
There are some exceptions to this law. One obvious instance of a car driving around without a plate affixed to it's bumper is when the vehicle is new. A temporary plate may be displayed from the inside of the rear window to show the purchase date of the vehicle. In some states, a new vehicle will boast the name of the dealership in the license plate area but the real credentials are on the inside of the front windshield in the form of a small sticker with a long temporary identification number on it. This is not exactly helpful in identifying your new car if it were stolen, huh?
Here's another instance of a driver who never had a license plate on his car, and yet, it was perfectly legal. From an article on ABC News…
"Think Different" was an Apple slogan of which Steve Jobs was fond. It made him, of course, very rich.
Now comes a story, in the aftermath of Jobs' death, about one of his differences: the legend of how he tooled around Silicon Valley in a Mercedes with no license plates. The stories are legion — that he parked in a handicapped-only spot at Apple headquarters; that he was just daring California police to nail him.
But David Heath of iTWire says he has heard the definitive version of the story from Jon Callas, now chief technology officer at a digital security firm called Entrust, who used to work with Jobs at Apple.
It turns out there's a provision in California regulations that give one six months to get license plates for a new car, and Jobs took advantage of it. Yes, he leased a silver Mercedes SL55 AMG, said Callas — and every six months he traded it in for a new one.
"At no time would he ever be in a car as old as six months; and thus there was no legal requirement to have the number plates fitted," writes Heath.
(UPDATE: Vehicles sold by California licensed dealers and lessor-retailers after January 1, 2019 are required to display temporary paper license plates or permanent license plates issued by the California DMV.)

So there you have it: one (unusual) way to keep the license plate off of your ever-new car! We want to close out on the issue with this simple thought. If your car is nice enough to warrant having a clean look to it (i.e., bearing no plate) wouldn't you want to be able to have a means of identifying it if it were stolen? Having a plate is a good thing.
To compare auto insurance quotes online visit AnswerFinancial.com, or if you prefer, call 1-800-258-5101 and have a licensed insurance agent walk you through your options, compare coverages and discounts, and help you through your purchase.