Switching car insurance: what would I pay to insure a Honda in California?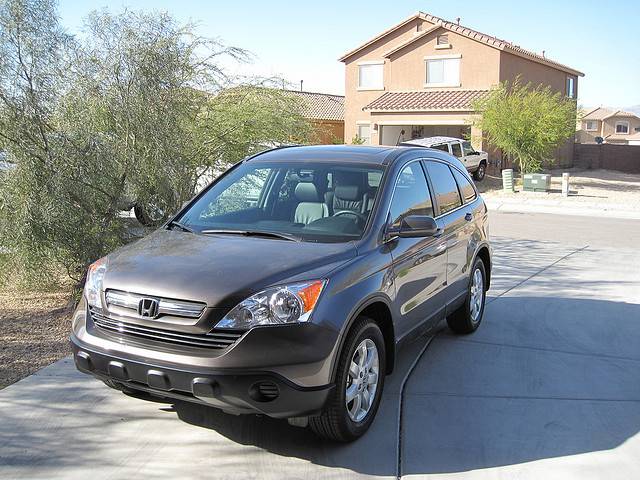 Today we are looking at auto insurance quotes for a 2010 Honda CR-V EX in California. We'll run a few different quotes for different locations and other variables, so that you can get a sense of what you might end up paying after switching car insurance. As always, there are a number of possible discounts or surcharges that might apply to your specific situation. The rates below are based on common driver and car profiles, other than the variable factors described. The rate range is based on the two least expensive quotes supplied by our comparison shopping engine, which offers quotes for over twenty top auto insurance companies.
Let's start with a single male driver in San Francisco, aged 50-59. If this driver were to put between 7,501-10,000 miles on his CR-V EX, and had one accident in the last three years, he would see a range of quotes of $154-$200 per month for standard coverage ($50,000 / $100,000 bodily injury, $50,000 property damage with a $500 deductible for comprehensive and collision) and $161-205 for premium coverage ($100,000 / $300,000 / $50,000 with a $500 deductible).
Compare those rates to a married woman in San Diego, aged 30-49 with a clean driving record, driving the same 2010 CR-V EX and the same mileage, and we see a lower rate range: $83-$135 per month for standard and $86-$140 for premium coverage. If we were to add the woman's husband into the equation (also aged 30-49 with a clean driving record) the rates would increase to $136-$205 per month for standard insurance. However, if we add just one ticket in the last three years to the husband's driving record, the rates go up substantially to $226-$278 per month for standard, and a range of $234-$288 for premium coverage.
As you can see, there are many variables that can affect your quote. If you are looking at switching car insurance to save money, take a few minutes to get a quote for yourself using our auto insurance comparison shopping engine.