Take a walk: 5 great city parks you've (probably) never heard of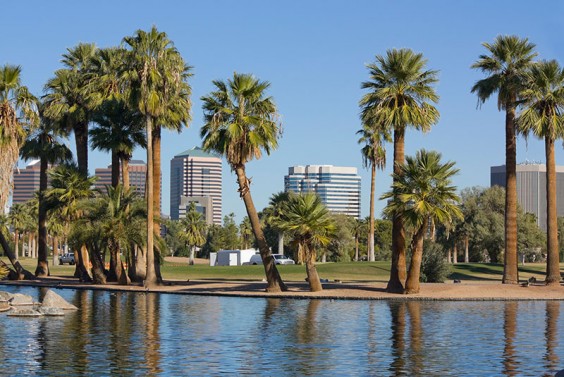 At Esurance, we're all about hitting the road and exploring the best this country has to offer. But sometimes, when you're visiting a new city, the noise and pollution of the concrete jungle can leave you longing for some great city parks. And when that happens, there's no better place to escape than a neighborhood park.
So, in honor of this week's holiday National Take a Walk in the Park Day, here are 5 of our favorite lesser-known city parks around the country. Get out and take a stroll! Or better yet, plan a road trip from New Orleans to San Francisco and check out all five.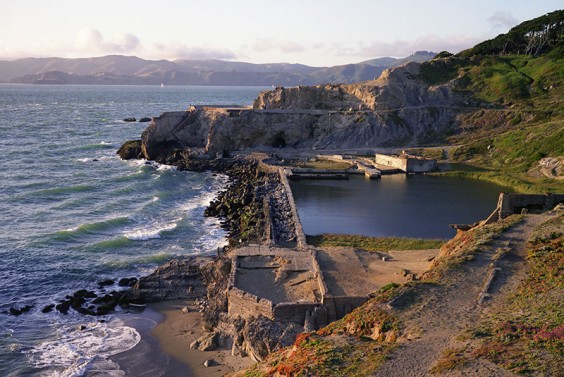 Lands End, San Francisco
Picture it: you're standing on a cliff, listening to the waves crashing into the rocks below. To your right, the towers of the Golden Gate Bridge rise out of the water. Ahead of you, the hills of Marin County. And to your left, an unending view of the Pacific.
It's a park called Lands End (pretty fitting name, no?) and it's nestled at San Francisco's far northwestern edge. But unlike some of its better-known SF kin (like Golden Gate and Alamo Square parks), Lands End is still more or less off the tourist track.
That means you can walk peacefully down miles of scenic trails and explore everything from beach caves to a rock maze — and even the intriguing Sutro Bath ruins. Plus, you can top off the experience with a glass of wine at the nearby Cliff House restaurant, because you deserve it.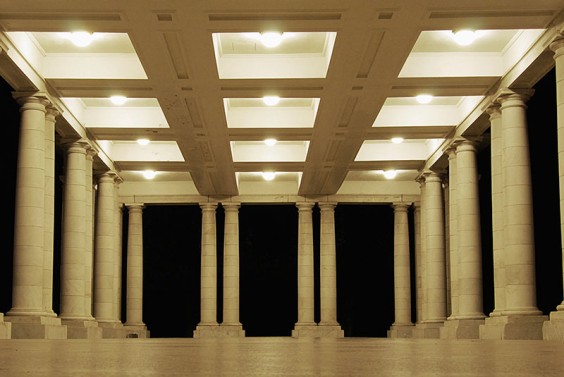 Cheesman Park, Denver
Lined with high-rise condo buildings and historic mansions, Cheesman Park is an urban escape near the Mile High City's trendy Capitol Hill neighborhood. The park's tree-lined running paths, rolling hills, and impressive marble pavilion make it a popular spot for sunbathers, Frisbee-golfing hipsters, and athletes alike.
But best of all, it's got a spooky (and slightly morbid) history.
In the 1800s, the land was occupied by Mount Prospect cemetery. When the site was converted to a park in 1890, the workers were accused of robbing graves, mistreating remains, and leaving bones behind. Skeletons have been found in the park as recently as 2010, contributing to local lore that the park is haunted.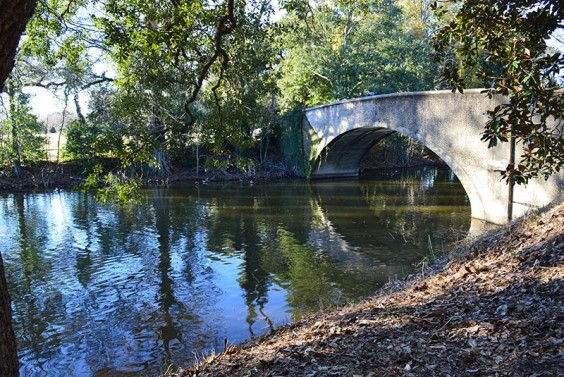 Audubon Park, New Orleans
At one time, it was home to The Big Easy's first mayor. Then it became a sugar plantation, a Civil War camp, and finally, an urban open space.
Audubon Park may have a long, tumultuous history, but today it's a perfect escape from the debauchery of the French Quarter. Century-old oak trees (some of New Orleans' oldest living relics) provide shade while the unique local fowl on Bird Island create a natural soundtrack for your stroll.
There are riding stables, a zoo, swimming pools, jogging paths … basically everything you'd want in a park. But the coolest thing? It backs right up to the Mighty Mississippi. And what better way to enjoy a powdered-sugar-covered beignet (ok, let's be honest, more than one) than with a view of one of the world's most amazing rivers.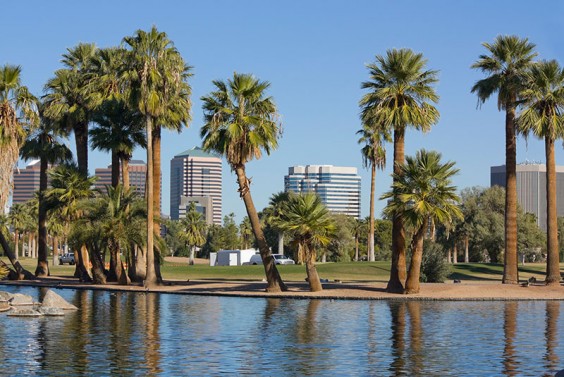 Encanto Park, Phoenix
Phoenix is known for being hot hot hot. But with several months of average temperatures in the 60s and 70s, the Valley of the Sun also has plenty of perfect days to get outside and play.
Encanto Park is only a short jaunt from downtown, and with a lagoon, 2 golf courses, a sports complex, a fishing pond, and an amusement park, it's literally a desert oasis. Maybe that's why the City of Phoenix has designated it a "point of pride."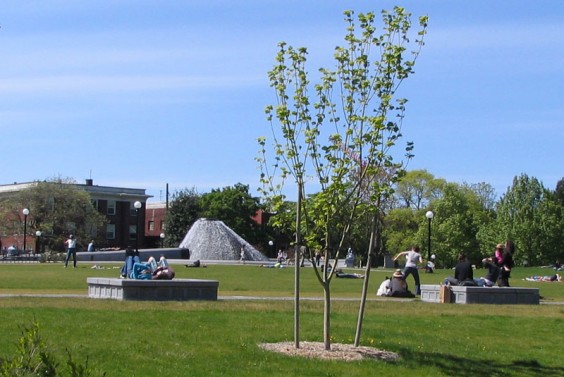 By Douglas J. McLaughlin, Greenmnm69, Jeff G. (Photo by Douglas J. McLaughlin)
Cal Anderson Park, Seattle
Cal Anderson Park was born out of a state regulation requiring drinking-water reservoirs to be covered. In 2003, Seattle tackled the regulation creatively — by turning the new roof over their Lincoln Reservoir into a park.
The park echoes the contemporary architecture you'll find throughout Seattle, as well as the character of the Capitol Hill neighborhood. On any given day, you could find a prom-dress rugby match or stumble into a game of bubble soccer (google it).
But if that's not quite your scene, don't worry. The park also has all your standard features: playgrounds, jogging paths, wading pools, and more.
Where's your Zen?
Do you have a favorite spot to escape the craziness of the city? Know about a hidden gem that's worth going out of the way for? Tell us about your favorite urban parks in the comments.
And if you do decide to hit the road and explore all the great city parks this country has to offer, just make sure your car has the smart coverage you need. Get a quote from Esurance today and see if you could be saving money on car insurance!
This post contributed by Esurance, sister company to Answer Financial.