The ultimate guide to Pet Insurance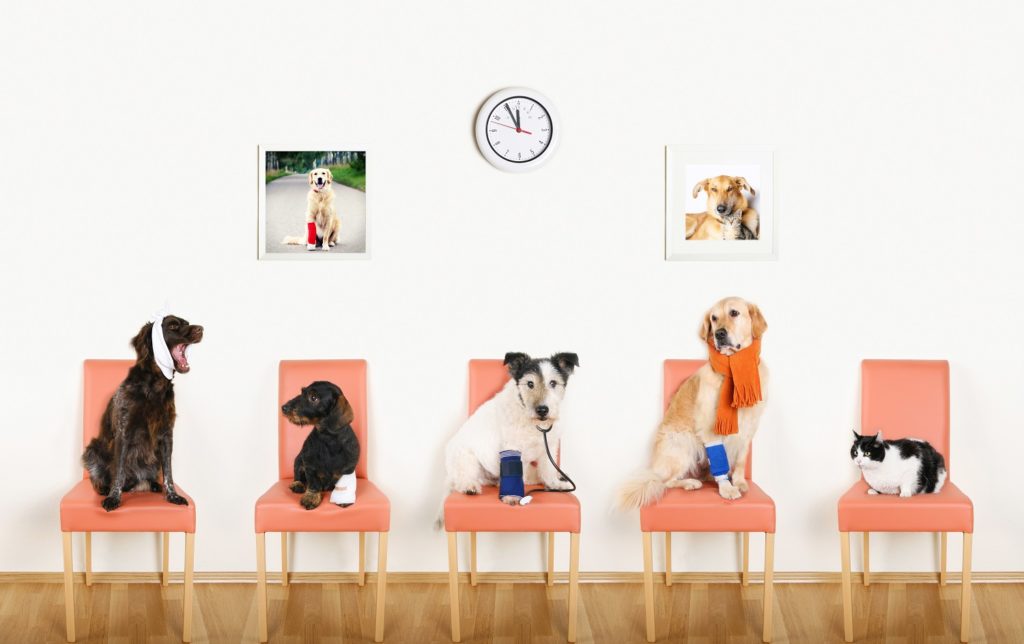 Our pets are like family. Correction: our pets are family. Like any loved one, you want them to receive the best possible care in the event of an illness or injury. While many choose to pay for a pet's healthcare out-of-pocket, you've probably heard of an alternative: pet insurance.
Although pet insurance has been around for years, many don't understand how it works or the kind of value it provides. As with human health insurance, you also might be confused about whether your family makes a good candidate for pet insurance, and if so, which plan to pick. Here is a simplified guide to understanding pet insurance.
Is Pet Insurance Worth It?
This one is pretty simple. Pet healthcare, like any kind of healthcare insurance, can be very expensive. Veterinarians use some of the same medicines and instruments as physicians, so costs can add up quickly. Imagine if you had to budget for your own healthcare costs without the help of an insurance plan.
While saving money with a pet insurance policy isn't guaranteed, it can be a reasonable strategy for budgeting since you would be making payments only monthly or quarterly. Should your cat swallow something funny or your dog tangle with a poisonous snake, you can rest easy knowing you won't be stuck with a huge bill.1
Can I Keep My Current Veterinarian?
Unlike human insurance where you frequently need to worry whether your doctor is in-network or out-of-network, pet insurance allows you to go to the veterinarian of your choosing.1 You usually only need to provide the bill to your insurance company for reimbursement.
Can My Older Pet Be Insured?
You might think that you'd need to have your pet insured for their entire lifespan, as you would a car or home. However, it is possible to pick up insurance at any life stage. It is advisable to obtain pet insurance upon adoption or birth to get lower premiums, but you can also insure an older pet.2
Could Pet Insurance Improve My Pet's Care?
Some veterinarians say that pet insurance makes it easier to provide better care.3 Because owners won't be nearly as nervous about the amount of the final bill, it becomes more feasible to run more lab tests to provide an accurate diagnosis of an ailment. This can mean faster and better treatment for your under-the-weather friend. Although you might think you'd shell out any cost to see your pet healthy again, paying out-of-pocket makes for a difficult choice when a high four-figure bill is in the cards.
What Does Pet Insurance Cover?
There are several options available when you choose the type of coverage you want for your pet—and the choices are fairly straightforward.
You may choose a policy that covers both comprehensive and everyday care for complete coverage or if you only want to cover accidents, you can choose a policy that covers poisonings, broken bones and serious illnesses. You know your pet and the trouble they might get into, but it can help to research the cost of common illnesses for your breed before making a decision.
What's The Coverage Limit?
Some companies have unlimited benefits while others limit benefits to $5,000 or $10,000. Payments for unlimited plans are naturally higher but can make things considerably easier if your pet needs expensive care.
How Much Will I Be Reimbursed?
Some policies pay you 100% of your pet's medical bill after meeting a deductible, but others offer a 90% or 80% reimbursement plan.
How Often Do I pay For Pet Insurance?
It depends on your insurance provider, but pet insurance can often be paid monthly, quarterly, semi-annually or annually. Any of these payment plans are preferable to the surprise of a large unexpected bill. Plus, many plans offer discounts for additional pets1 in your household.
How To Get Pet Insurance
There are many places online to buy pet insurance. With Answer Financial, quotes for this peace-of-mind protection are free. Best of all, Answer Financial customers are eligible for preferred pricing, which makes this protection even more affordable.
From preventative care to significant medical incidents, purchasing is relatively easy3 and you'll also receive a 24/7 vethelpline® as a complimentary service ($150 value) with Answer Financial. Simply fill in a few forms and you may not even need to take your pet in for an exam—even more reason you'll both see eye-to-eye on pet insurance.