Tips and insurance discounts for new drivers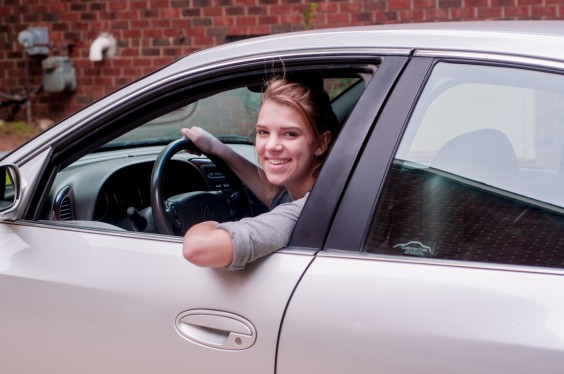 If you're a newly-licensed driver or are purchasing a car for the first time, chances are you're looking for insurance discounts for new drivers. Every state requires proof of financial responsibility, and most states require minimum insurance coverage in the form of bodily injury and property damage insurance to cover any other people that may be involved in an accident you're responsible for. Because navigating insurance can seem daunting and complicated for first-time buyers and new drivers, here are a few tips to help you save money on your auto insurance:
Keep Your Grades Up
If you're in school, maintaining good grades can lay a solid foundation for your future and can also get you discounts on car insurance. Many insurance companies offer discounts to students who maintain a high grade point average – typically a 3.0 or higher.
Bundling Policies
Many insurance companies offer discounts when you insure multiple properties. For example, if you bundle your auto insurance policy with a renter's insurance policy, you could get a discount on both policies, lowering the overall amount you would pay if you had only purchased one policy.
Insuring multiple vehicles can also decrease your rate, so if you're a teen or young adult driver, having your parents add you to their policy could potentially save you money.
Drop Optional Coverage
If you own an older car with a very low resale value and that is fully paid for, consider dropping collision or comprehensive insurance. If you're on your parents' plan, you may also want to find out if you can be included on their plan as an "occasional" rather than a primary driver.
Choose Your Car Wisely
As a newly-licensed driver, the prospect of driving a flashy car can be tempting, but new and expensive cars also tend to be more expensive to insure. There are several factors to consider when determining how expensive a car might be to insure including the likelihood that the car will be stolen, the car's safety rating, and how expensive the car is to repair, among others. Play it safe and save money on your insurance by going with a car that has a high safety rating.
Develop Safe Driving Habits
Insurance companies frequently offer good driver discounts to drivers that maintain a clean driving record over time. Steering clear of moving violations, accidents and license suspensions will help you avoid any rate increases in the short-term and can keep your rates low in the future as well.
Even if your state doesn't require them, taking courses in driver's education will not only help you establish safe driving habits, but could also get you discounts on your insurance. Insurance companies frequently offer discounts for attending driver's ed and driving safety courses.
Whether you're buying car insurance for the first time, or are purchasing insurance for a newly-licensed driver, start by comparing quotes at AnswerFinancial.com or speak with a licensed agent who can walk you through the process and let you know if you're eligible for discounts at 1-888-258-5101.