Top 10 ways to childproof your home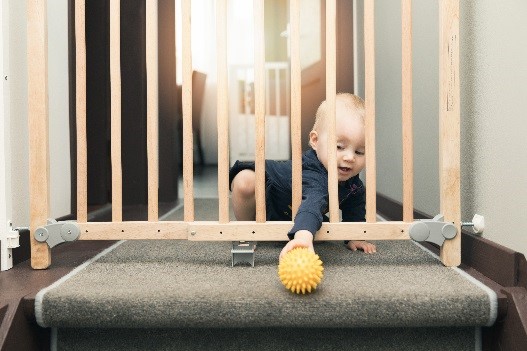 Bringing an infant home can be a thrilling yet terrifying experience for new parents. You want your home to be a safe haven for your family, but there are so many questions that need to be posed when you childproof your home: Will my baby be alright? Is my house suitable for an infant? Are there any safety precautions I am unaware of? Before your new bundle arrives, here's a list of some common, quick fixes you can make to childproof your home:
1) PUT UP SAFETY GATES NEAR STAIRS
New crawlers love tackling the challenge of a steep staircase, especially when they're told, "No!" Safety gates are easy to install and are available in a variety of styles and materials like wood, plastic and metal.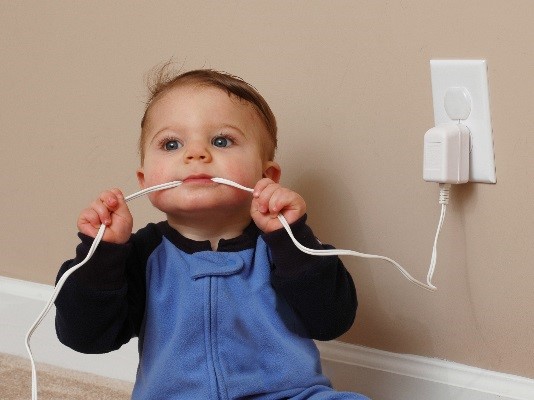 2) COVER ALL ELECTRICAL OUTLETS
Babies will likely be interested in electric outlets, which are eye level as they crawl on the ground. Thankfully, there are a ton of durable and inexpensive plastic outlet covers that can be stuck directly into the openings of unused sockets.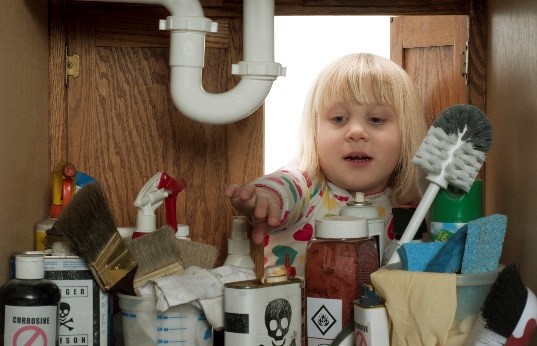 3) POISON PROOF THE CLEANING SUPPLIES
If possible, keep all of your cleaning sprays and other potentially toxic products in the same cupboard, which should be kept safe with a childproof lock. Make sure you lock up chemicals like bleach, laundry detergent, rubbing alcohol, stain remover and other chemicals.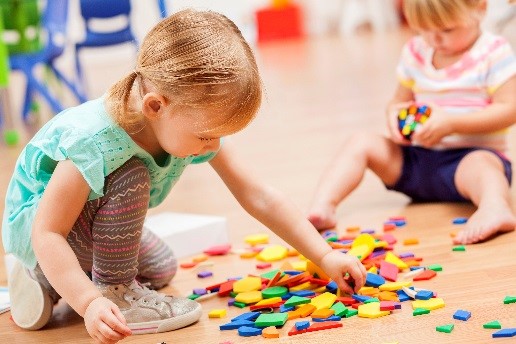 4) PICK UP TINY TOYS OFTEN
Toddler toys often come with small parts that can easily become misplaced. These parts are potential choking hazards for small children so it's important to pick them up after playtime and during your nightly clean up routine. Be sure to check all spaces, like under the couch and in between couch cushions.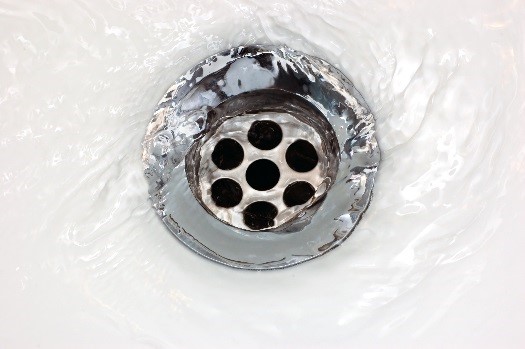 5) DRAIN THE BATHTUB IMMEDIATELY AFTER USE
Once babies are mobile, it's not a good idea to leave sitting water, such as an un-drained bathtub. Toddlers who are crawling could climb into a bathtub, so to prevent accidental drowning, be sure to drain the tub immediately after use and supervise during bath time.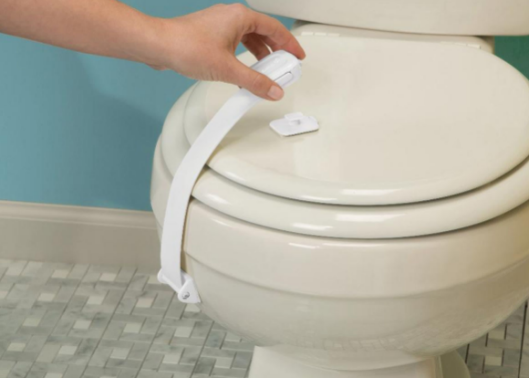 6) CHILDPROOF THE TOILET SEATS
Like the bath, toilets are another example of sitting water, which makes them potentially hazardous for adventurous little ones. Investing in a toilet seat lock is a smart solution for preventing accidental drowning, while also ruling out smashed fingers and any unsanitary exposure.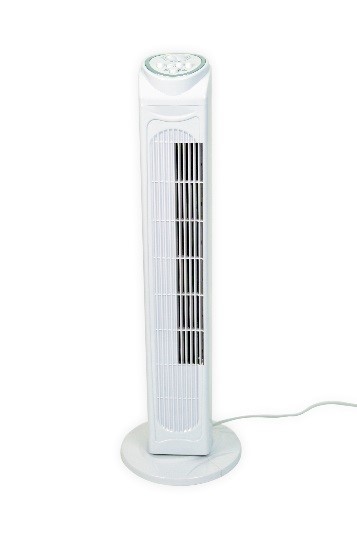 7) SWAP OUT OLD FANS FOR TOWER FANS
Circular electric fans are great for keeping a room cool, but often, the high speed blades aren't completely covered, making them accessible to tiny, curious fingers. Vertical fans are modern, safe and the ultimate space savers.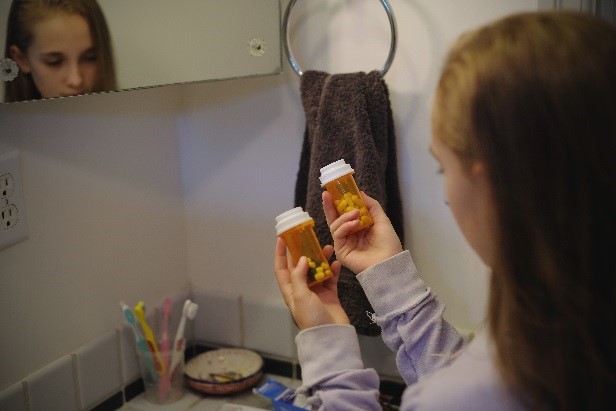 8) MOVE PRESCRIPTIONS OUT OF REACH
Once kids are toddling and figuring out how to open drawers, you can guarantee they will go exploring. Make sure dangerous bathroom items are kept in a safe place, out of reach from small children. Lock away items like: medication, razor blades, scissors, nail clippers, hair spray and mouthwash.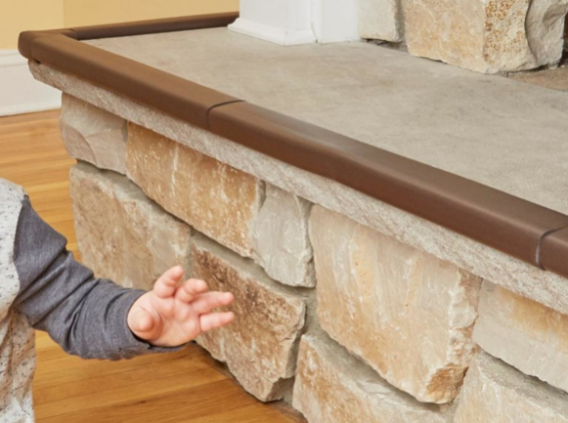 9) COVER SHARP FURNITURE EDGES
When little ones are around, it's a good idea to cover corners and hard edges with pads to help prevent bumps and bruises. You can use safety covers on all sorts of common household items like tables, TV places, counters and fireplaces.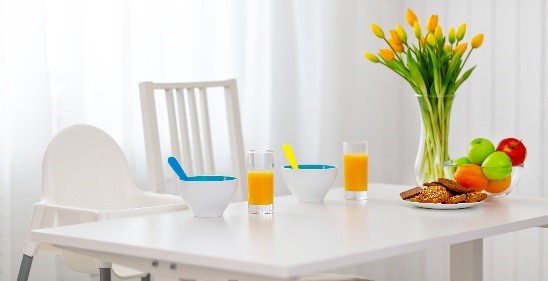 10) MOVE HOT LIQUIDS TO THE CENTER OF TABLE
Toddlers like to have their independence, which includes moving from a bottle to a cup. When serving children warm beverages in cups like soup, hot chocolate and tea, remind them to move their cup to the center of the table, helping to prevent accidental spills and burns.
Expanding your family is an exciting time, but can also be unpredictable. Make sure you childproof your home so you're always prepared for life's unexpected twists and turns by having the right insurance coverage, whether you rent or are a homeowner.
Click over to our site to find the home insurance coverage that's right for you. You can compare plans side by side and choose the level of coverage that best matches your needs. All you need to do is answer a few questions and we'll show you our best available rates. Simple as that. You can also speak with one of Answer's licensed, US-based sales professionals by calling us at 1-800-258-5101.