Towing after an accident? You should involve your insurance company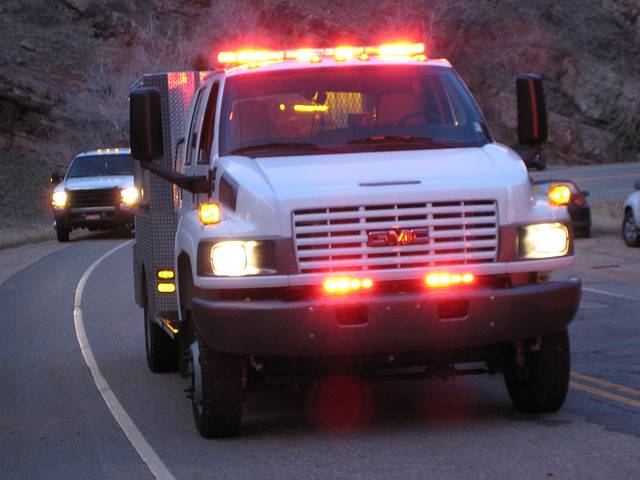 You've been in an accident that will require your car to be towed. You've called the police and they are on their way to the scene. You are about to call your auto insurance company and start to wonder, "How am I going to get my car towed after an accident, and who's going to pay for it?" Here's what you should know.
First off, at this point, it will be impossible to know which party will be considered at fault for the accident (though you'll have your own opinions on that matter).
As such, you won't know whether your insurance or the other party's auto insurance will be covering the towing. You also will not know what kind of coverage the other party has and whether or not their insurance will cover the towing of your vehicle, even if the other party is at fault.
If you eventually are determined to be at fault for the accident, then your insurance will be restricted to whatever your insurance company covers for towing. Most likely, your insurance will cover reasonable costs within a reasonable distance – in other words, if you are out of your home state and are looking to get your car towed back to your home town, most likely the bulk of that expense will be coming out of your pocket. (It's always a good idea to fully understand your coverage before you get into an accident as well.)
Regardless, at this point it is time to call your insurance company. After you explain the circumstances of the accident, you should bring up this issue of towing and ask your car insurance company to either call a trusted tow company in your area, or to give you the contact information. This is probably the best way to avoid conflicts about coverage later on.
So what happens if you don't mention towing to your auto insurance company? Well, most likely, one of two things will happen – either a random tow service will hear about the accident on its police scanner and simply show up first to the accident, or a tow company that is on "rotation" for the police will show up.
Of course, you could also call a local towing company directly (and if you're local, perhaps one that you are familiar with), or if you are a AAA member, you could call their towing service as well, but again, with any of these options your car insurance company may or may not fully cover the towing expense.
Finally, we would be remiss to not point out that some auto insurance companies offer optional towing and labor roadside assistance that generally covers towing, flat tire repair and dead battery issues. Also, this coverage is generally inexpensive (perhaps just a few dollars per month depending on the company and your specific insurance profile). So if your car insurance company offers it, and you do not already have AAA or a similar third-party service, this would be another option.
To compare auto insurance quotes online visit AnswerFinancial.com, or if you prefer, call 1-800-258-5101 and have a licensed insurance agent walk you through your options, compare coverages and discounts, and help you through your purchase.