Towing after an accident? You should involve your insurance company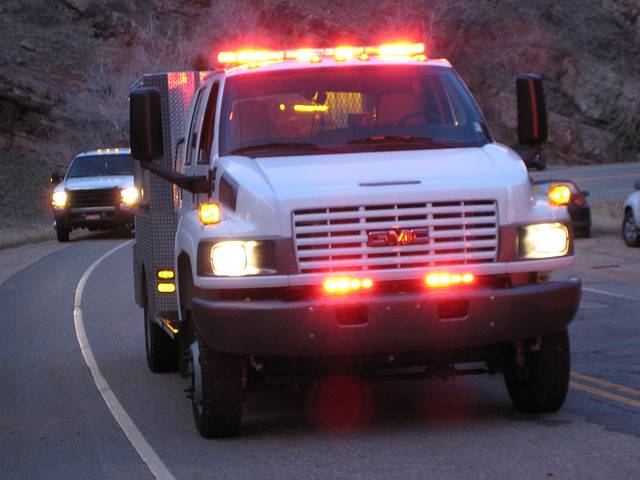 You've been in an accident that will require your car to be towed. You've called the police and they are on their way to the scene. You are about to call your auto insurance company and start to wonder, "How am I going to get my car towed after an accident, and who's going to pay for it?" Here's what you should know.
First off, at this point, it may not be possible to know which party will be considered at fault for the accident (though you may have your own opinions on that matter).
As such, you won't know whether your insurance or the other party's auto insurance will be covering the costs of towing. You also may not know what kind of coverage the other party has and whether or not their insurance will cover the costs of towing of your vehicle, even if the other party is at fault.
If you eventually are determined to be at fault for the accident, then your insurance will be restricted to whatever your insurance company covers for towing.  Depending on the type of coverage you have, your insurance may cover reasonable costs up to a certain distance as stated in your policy – in other words, if you are out of your home state and are looking to get your car towed back to your hometown, most likely the bulk of that expense will be coming out of your pocket. (It's always a good idea to fully understand your coverage before you get into an accident as well.)
Regardless, at this point it is time to call your insurance company. After you explain the circumstances of the accident, you should bring up this issue of towing and ask your car insurance company to either call a trusted tow company in your area, or to give you the contact information. This is probably the best way to avoid conflicts about coverage later on.
So what happens if you don't mention towing to your auto insurance company?
You could call a local towing company directly (and if you're local, perhaps one that you are familiar with), or if you are a AAA member, you could call their towing service as well, but again, with any of these options your car insurance company may or may not fully cover the towing expense. Be aware that tow truck scams are a major issue across the country and many state legislatures are cracking down.1
Finally, we would be remiss to not point out that some auto insurance companies offer optional towing and roadside assistance that generally covers towing, flat tire repair and dead battery issues. Also, this coverage is typically inexpensive (sometimes just a few dollars per month depending on the company and your specific insurance profile). So if your car insurance company offers it, and you do not already have AAA or a similar third-party service, this would be another option.
Who is Answer Financial?
As one of the nation's largest and most reputable auto & home insurance agencies, Answer Financial has insured nearly 5 million homes and vehicles. We work with more than 40+ top-rated carriers to save our customers an average of $557 a year on insurance.* 
On our mobile-friendly website, shoppers can quickly compare rates and customize coverages from multiple home insurers. By simply entering your zip code and home address, Answer can search publicly available records like square footage and year built to deliver side-by-side comparison quotes from reputable insurance companies.
Answer Financial can help you compare, buy and often save the smart way on insurance. So before you shop, remember to rely on your insurance experts to find you the right home insurance plan for your needs and budget.
Sources:
National Insurance Crime Bureau, "Know Before You Tow!" https://www.nicb.org/news/blog/know-you-tow
*
Results of a national survey of new Answer Financial customers reporting insurance savings 2022