What 2020 Cars have the Highest Safety Ratings?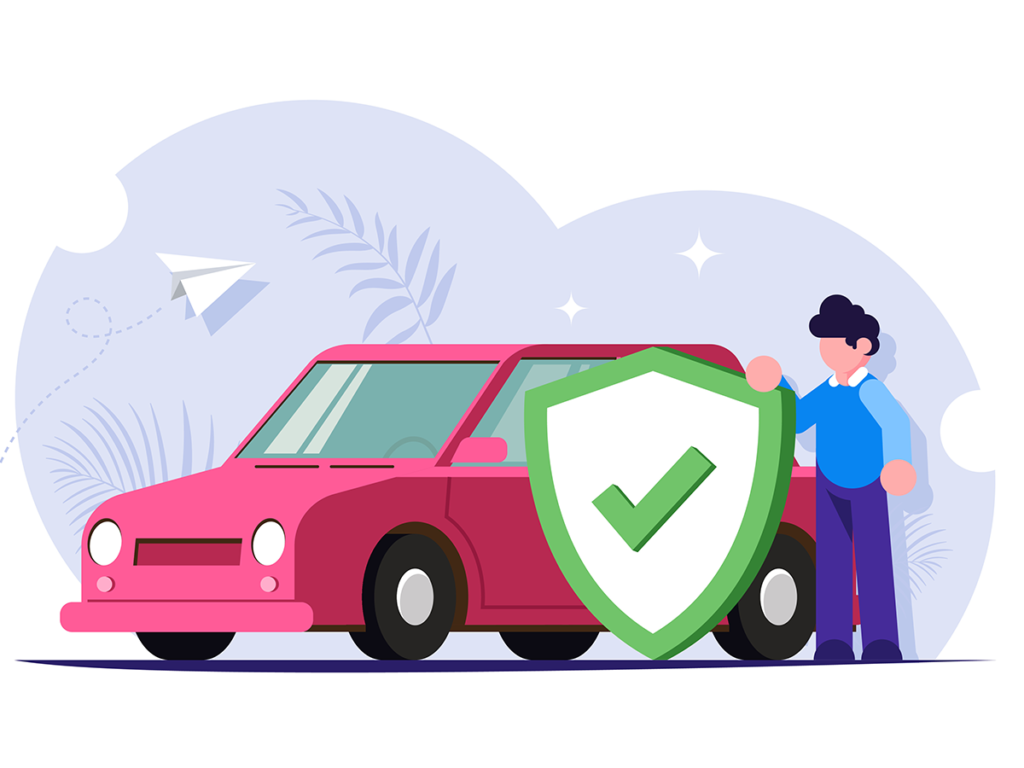 Purchasing a new vehicle can be a thrilling experience, even if the car is used, but still new to you. People have different criteria of what's important to them when shopping for cars. Some people look for horsepower and agility while others are concerned about the number of passengers a vehicle can accommodate and how many average miles per gallon the car can go. One thing most of us can agree upon – whether we prefer modest or luxury vehicles – is the importance of a car's safety ratings.
As your insurance experts, we've put together a list of 2020 vehicles that have performed the best, according to the evaluations of the Insurance Institute for Highway Safety, Highway Loss Data Institute (IIHS, HLDI).1  To be featured on the list, a vehicle must have met the following safety ratings criteria:
Good ratings in the driver-side small overlap front, passenger-side small overlap front, moderate overlap front, side, roof strength and head restraint tests
Advanced or superior rating for available front crash prevention – vehicle-to-vehicle and vehicle-to-pedestrian evaluations
Acceptable or good headlights standard1
Small Cars
If you're single or a big-time commuter, a small car might be an attractive option. Subaru dominated this category, with five of their 2020 vehicles making the list: Crosstrek 4-door wagon, Crosstrek Hybrid 4-door wagon, Impreza 4-door sedan, Impreza 4-door wagon and the WRX 4-door sedan. Honda followed closely behind, with four of their vehicles listed: Civic 2-door coupe, Civic 4-door hatchback, Civic 4-door sedan and the Insight 4-door sedan. Hyundai also had three vehicles that made the cut: Elantra 4-door sedan, Elantra GT 4-door hatchback and the Veloster 2-door hatchback. Kia, Mazda and Toyota also had a couple of cars each listed in this category.
Midsize Cars
Sometimes, a roomier ride can be more comfortable than a compact vehicle. If you're in the market for a safe midsized car, you might want to consider the Nissan Altima 4-door sedan or the Maxima 4-door sedan. Subaru also had two midsize cars honored for their safety ratings: the Legacy 4-door sedan and the Outback 4-door wagon. Hyundai, Mazda and Toyota also had one car each on the list.
Midsize Luxury Cars
For those of us who have a little more to spend and are looking to impress, luxury vehicles are certainly alluring. Interestingly, no manufacturer had more than one car who received a top safety rating from the IIHS, HLDI. Here are the top vehicles for the midsize luxury category: BMW 3 series 4-door sedan, Lexus ES 350 4-door sedan, Mercedes-Benz C-Class 4-door sedan, Tesla Model 3 4-door sedan and the Volvo S60 4-door sedan.
Small SUVs
Calling all parents, doggie parents and lovers of the outdoors! SUVs are a sleeker version of the popular minivan that you rode around in during the 90s. SUVs are extremely popular, especially for people who have a lot of stuff they need to take with them on the go. Hyundai and Mazda tied for the most vehicles in this category, each boasting three winners. For Hyundai, the following models were featured: Kona 4-door SUV, Tuscon 4-door SUV and the Venue 4-door SUV. For Mazda, it was the: CX-3 4-door SUV, CX-30 4-door SUV and the CX-5 4-door SUV. Other manufacturers who had one car listed include: Chevrolet, Ford, Honda, Kia, Lexus, Lincoln, Subaru, Toyota and Volvo.
Midsize SUVs
If you're less concerned about 4 cylinders and more concerned with having a little wiggle room, a midsize SUV could be right up your alley. Hyundai once again had two vehicles mentioned, as well as Subaru and Kia. The Hyundai vehicles listed were the Palisade 4-door SUV and the Santa Fe 4-door SUV. For Subaru, it was the Ascent 4-door SUV and their 2021 make of the same vehicle. Kia had the Sorrento 4-door SUV and the Telluride 4-door SUV. Others who made the list for one vehicle were: Ford, Mazda, Toyota and Volkswagen.
Midsize Luxury SUVs
The last category we have listed is one of our favorites. When you have to travel, there's few things less enjoyable than being in a spacious, luxury vehicle for your trip. Lexus and Volvo each had the most cars featured, which was two from each manufacturer. For Lexus, the NX 4-door SUV and RX 4-door SUV received honors. For Volvo, it was the XC60 4-door SUV and XC90 4-door SUV. Acura, Cadillac, Hyundai and Mercedes-Benz also had one vehicle each listed for top safety ratings.
Who is Answer Financial?
Whenever you consider purchasing a new or used vehicle, it's always smart to look into how much it would cost to insure. As one of the nation's largest auto & home insurance agencies, we've helped millions of customers find the right insurance for their needs. On our website, you can compare side-by-side quotes from top-rated insurers, buy polices and often save. Our customers save an average of $504 a year on insurance, which is probably why 95% of our reviewers say they'd recommend us.* If you run into any questions along the way, our licensed insurance experts are standing by and ready to help.