Why you should insure your home at replacement value rather than market value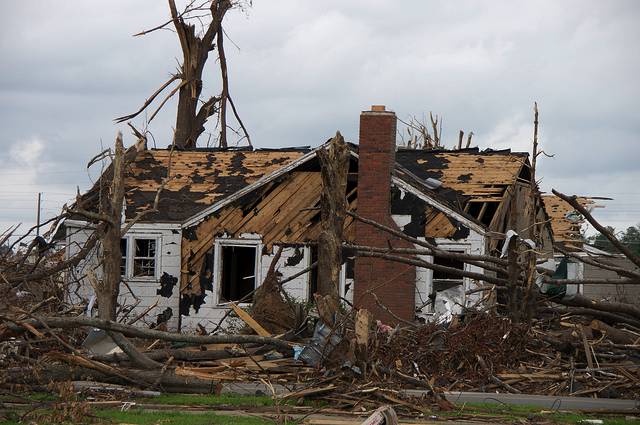 While preparing quotes for home insurance, we often hear our customers say, "Should I insure my home at replacement value?"
Even though many homeowners have seen the market value of their homes decline as a result of the economic downturn, that does not necessarily mean that the cost to replace a home has similarly declined. Though it might sound nonsensical at first, replacing an existing home from scratch could actually end up costing more (even much more) than the market value of an existing home. This is because the cost of replacing a home has little to do with the market value of the previous structure – materials, labor and other expenses needed to replace a structure simply cost what they cost.
The definition of home replacement cost coverage states simply that "Replacement cost is the amount of money it would take to repair, replace or rebuild your home with materials similar to the kind and quality used in constructing your home".
An important piece to replacement cost is something called the 80/20 rule. What this means is that your home must be insured to at least 80% of the determined replacement cost for your home in order for you to be fully covered. If you fail to insure your home for at least 80% of the replacement cost, your insurer will not cover the entire cost to rebuild the home and will even assess a penalty on partial loss claims.
Let's take a hypothetical example. A homeowner owned a 50-year-old home in a coastal area that was completely destroyed by a hurricane. The day before the hurricane, the house had a market value of $200,000 (down from $400,000 before the housing crisis). The homeowner decides to rebuild his home from the ground up, and finds out that the cost to do so will be $300,000, or $100,000 more than the most recent market value of his destroyed house.
Unfortunately, the homeowner had insured the home at $200,000 (which is less than 80% of the projected replacement cost) so now he is now out of pocket for the additional $100,000 to build a new home. Had the owner carried coverage of at least $240,000 coverage (80% of $300,000) his insurance company would have paid the entire $300,000 replacement cost. Similarly, if the homeowner suffers a partial loss of $24,000, the insurance company would only cover $16,000 (the loss amount multiplied by the coverage level divided by the replacement cost, which in this case is $24,000 * $200,000/$300,000).
Thankfully, good home insurance agents understand that this situation is anything from hypothetical and that it could adversely affect homeowners if they do not have the correct amount of coverage for replacing a home. With that in mind, how exactly do home insurance companies determine what the proper home replacement coverage should be?
Home insurance companies determine anticipated home replacement costs based on many factors, including both post-damage and actual rebuilding costs. For example, before even starting to rebuild a home, the demolition and removal of debris, trees, and any other materials must occur. In largely affected areas, this debris might have to be transported great distances, which could significantly add to the removal cost. Also, in general, rebuilding sites are less accessible than vacant lots, and there may be costs associated with road access and off-site storage of materials and equipment.
Once building starts, materials need to be purchased, and all of the skilled labor necessary to build a home, including electricians, carpenters, plumbers, painters and roofers need to be hired. Permits, liability insurance and workers' compensation insurance for these laborers are also included in home insurance companies' cost estimates. Many other likely and potential costs are also factored into home insurance companies' home replacement cost estimates, but at this point you should be getting the picture: the bottom line is that market value does not necessarily represent the cost to rebuild a home, and may in fact be way off the actual mark.
So when you are shopping around for home insurance, make sure that you properly address the issue of home replacement coverage, regardless of the current market value of your existing home.