15 Easy Ways You Could Save Money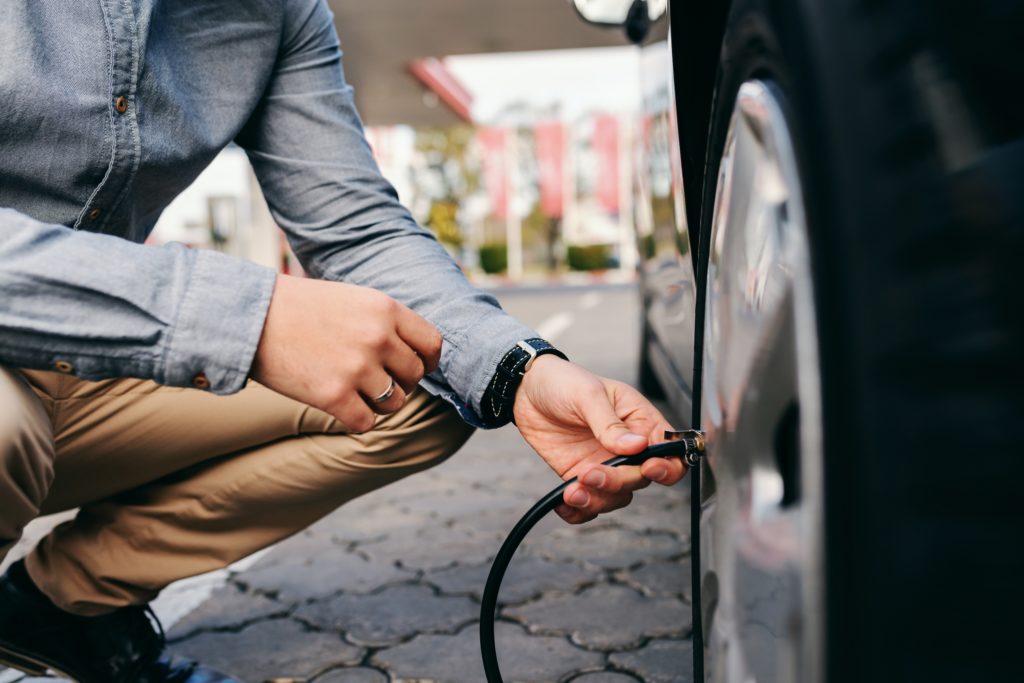 While it's not always feasible to increase your income, it is usually possible to save money, which can make it feel like you received a raise. Becoming a skilled saver is a process. There's no such thing as one or two simple budget tricks that will get you to a better place. It's more about developing a series of small habits to that add up to a major difference.
We compiled 15 small habits to help you save money during good times or rough times. Because we're insurance experts, the last 5 all have to do with saving on insurance.
1) Buy Used
Think about it this way: everything is only "new" for a day at most. Buying used, even slightly used, can help you save money. This is especially true when buying cars and electronics. With sites like eBay offering a world of merchandise, there's no reason to pay retail price for anything. Incredible local deals can also be found on sites like Craigslist, Facebook Marketplace, or Nextdoor.
2) Buy Generic
Generic products are often made in the same factories and with the same basic ingredients as brand name products. One of the differences is you aren't paying extra for the marketing used to sell the product. This applies to clothes and toys as well as store-brand foods.
3) Get a Smart Thermostat
The price of smart programmable thermostats has dropped in recent years. Enough so that one of these could pay for itself in less than a year. You don't need to buy the fanciest model either—almost any new thermostat will be an improvement if you learn how to use it. And sometimes, your power company will help you save money by offering you a rebate for purchasing one.
4) Cancel Your Gym Membership
Make the world your gym. Even if you're one of the people who regularly use your gym membership, do you really need it? If you're motivated to exercise regularly, you may be able to save money with free weights at home or running in your neighborhood. Even if you need to purchase some equipment, the overall cost can be much less than the cost of a one-year gym membership.
5) Cancel Subscriptions
How many streaming services do you really need? Try canceling one or two to save money and find out if you really need the ones you are currently paying for. If you find that you need more to binge-watch, see the next tip.
6) Use Your Library
Almost every library checks out new and classic DVDs. Obviously, books and audiobooks are free at the library as well. You might find that you don't really need a subscription music streaming service with all the CDs most libraries allow you to check out.
7) Refinance Your Mortgage
Interest rates are now at new lows. If you can lower your current rate by 1%, it's often worth the time and cost to refinance your home. If you're close to paying off half your loan already, switching to a 15-year mortgage from a 30-year can help you save money by lowering your interest rate even further.
8) Switch Your Cell Phone Plan
With all the fierce competition between carriers, you're almost certain to save money if you shop around. It's going to take some work, but you may be able to find monthly savings.
9) Inflate Your Tires
A tire gauge is only a few dollars, but the fuel savings can be significant if you inflate your tires to the pressure that's listed in your owner's manual. You should check the pressure monthly because seasonal temperature changes can quickly alter your tire pressure, even if you don't have a leak.
10) Lower Your Water Temperature
No one really needs scalding hot water to take a shower. But most hot water heaters are set to 140 degrees Fahrenheit by default. Turning your water temp down to a still piping hot 120 degrees can add up to real savings on your gas or electric bill.
11) Improve Your Health
While improving your health won't necessarily lower your health insurance premiums, it can mean fewer trips to the doctor, fewer medications and lower spending toward your deductible. But developing healthier habits can significantly lower life insurance premiums. Quitting smoking, for example, can save you as much as $850 a year¹ on a $600,000 life insurance policy.
12) Rethink Your Life Insurance Needs
Many people buy life insurance policies to cover a mortgage for a spouse or to protect dependents. If you've almost paid off that mortgage or you've already met your investment goals, you might not need a million-dollar policy anymore. Lowering your policy amount is a good way to save money, potentially hundreds of dollars a year, on something you will hopefully not need to use.
13) Improve Your Credit
In certain states, your credit rating is a major factor in what you pay for auto, homeowners and other insurance. For example, drivers with poor credit can pay twice as much as drivers with excellent credit, in some states. Doing everything you can to improve your score can equal big savings across all of your policies.
14) Drive Less
Every auto insurance policy takes into account how many miles you drive every year. Working from home, taking fewer road trips and having more things delivered can cut back on your yearly mileage, lowering your premium and saving you money. Plus, think about all the lower fuel costs and reduced maintenance when you cut back on driving.
15) Get Multiple Car Insurance Quotes
Getting multiple quotes is one of the best ways to save money and while ensuring you are still getting the best policy for your needs. Doing this on your own can be a lot of work. But letting the pros at Answer Financial comparison shop for you is an easy way to save. Ready to pay less? Get a free quote today or call one of our insurance experts at (800) 258-5101 to see how much you might save on a policy.