5 Reasons Why You Need Motorcycle Insurance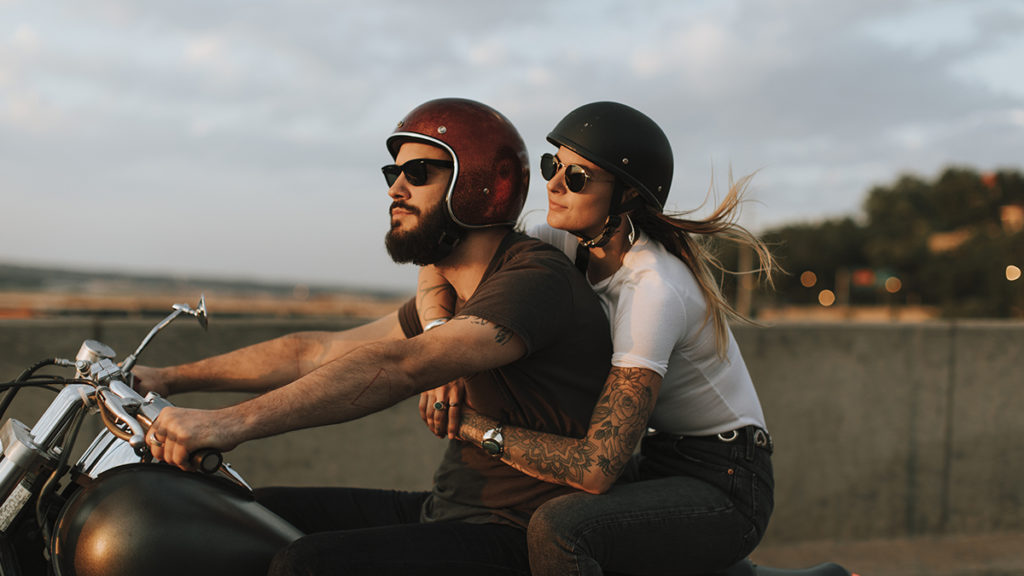 Riding a motorcycle can be a thrilling experience, but it can also be risky for multiple reasons, if the right precautions aren't taken. One of the easiest and smartest ways to protect yourself on a motorcycle is by purchasing a motorcycle insurance policy from a reputable company you can rely on. Sometimes, people who don't ride often, or those who ride in mainly rural areas, aren't sure if motorcycle insurance is worth the money.
As your licensed insurance experts, we can tell you that motorcycle insurance is worth every penny, whether you're looking for the best motorcycle insurance or the cheapest motorcycle insurance. We've put together a list of the top five reasons why purchasing motorcycle insurance is not only important, but also beneficial for anyone who rides.
1) First and foremost, motorcycle insurance is legally required in most states
Most states require motorcyclists to carry a minimum amount of liability insurance, which can help you pay for damages you are found at fault for.1 Liability insurance won't cover injuries to you or your own motorcycle, but it will help you pay for any damages you cause to someone else or their property.
Liability insurance is usually divided into two categories: bodily injury and property damage. Bodily injury can help cover medical bills and lost wages for the other driver/rider, that you are responsible for. Property liability can help pay for damages you cause to another person's property, like their car or motorcycle, if you are found at fault.2
Don't assume that just because you are riding off road or on a street with little traffic that you will be safe. Accidents happen when you least expect them to, and riding on two wheels instead of four – like in a car – could be far more dangerous, especially for inexperienced riders. If you do live in one of the states mentioned above, we still recommend purchasing motorcycle insurance to protect yourself from an unexpected event that could lead to pricey financial damages.
2) If you get injured, motorcycle insurance can help
Unlike liability insurance, which helps pay for damages you cause to someone else or their property, there are several types of coverages you can purchase to help protect yourself and your motorcycle: personal injury and collision coverage.
Just like it sounds, personal injury insurance can help reimburse you for things like medical expenses, childcare and lost income if you are injured in a riding accident.2
3) Motorcycles are much easier to steal than cars
While unfortunate, motorcycle theft is common. In fact, more than 54,000 motorcycles were reported stolen in the United States in 2022, according to the National Insurance Crime Bureau.3 Thankfully, you can purchase comprehensive insurance in case someone gets a case of sticky fingers around your bike. Comprehensive motorcycle insurance covers damages caused by other events too, like vandalism, fires and floods.2
4) If your motorcycle gets damaged, insurance might cover it
Collision coverage may not always be required, but we strongly recommend spending a few extra bucks to protect your property in the long run. Collision can help pay for damages caused to your motorcycle if you are involved in an accident with another car, motorcycle, building or object, like a tree or telephone pole.2
5) You might be able to bundle and save on motorcycle insurance
Now here's the part you've been waiting to hear. Sometimes, purchasing motorcycle insurance can actually help you save money! When you bundle your auto, home, motorcycle or renter's insurance with the same insurance carrier, you will often receive a multi-policy discount. Having all of your policies with the same carrier can also be convenient and easier to manage.
Who is Answer Financial?
If you're riding around without bike insurance for your motorcycle, now's the time to pick up the phone or go online and find the right policy for your needs. Not sure where to start? No problem! As one of the nation's largest personal lines insurance agencies, we've helped nearly 5 million customers like you find the right coverage for their homes and vehicles, including ATVs, motorcycles and boats. We work with 40+ top-rated carriers to save our customers an average of $557 a year on their insurance needs.*
Visit our mobile-friendly website to quickly compare rates and customize coverages from multiple insurance companies. Answer Financial can help you compare, buy and often save the smart way on insurance.