ASP Roadside Service for Our Customers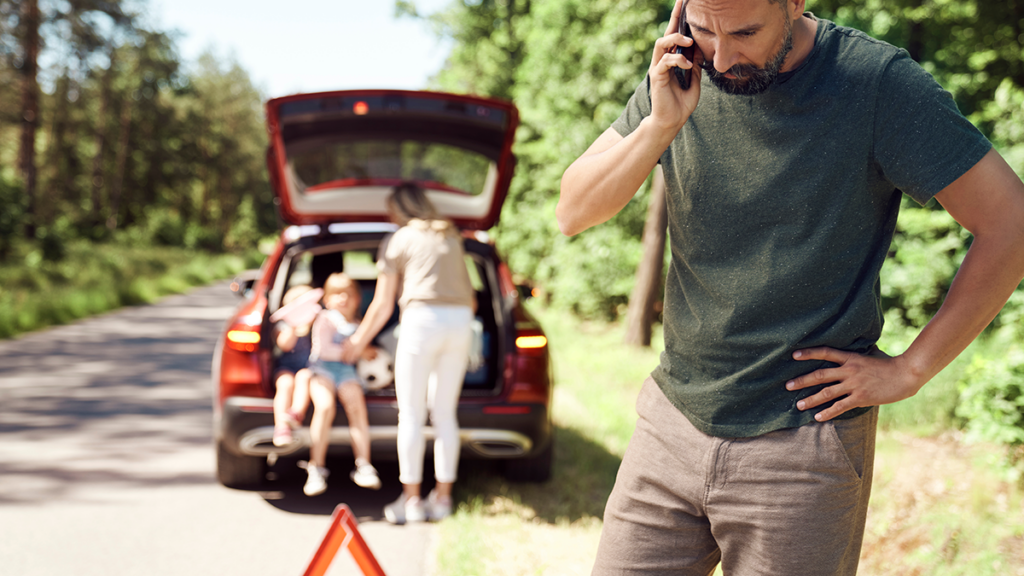 If you're reading this blog, chances are you value a smooth driving experience. Whether you want to avoid being stranded or like to save money on repairs, roadside protection plans offer a level of security different from car insurance.
Because we care about our customers, Answer Financial has partnered with FIMC to provide ASP Roadside Service. This add-on roadside assistance plan offers peace of mind with features you may not be able to find with other programs. Check out some of the ASP advantages:
Primary Benefits
If you're not yet a member of a roadside plan, or aren't familiar with what a plan includes, we think you'll be happy with the basic benefits of ASP. Here's a high-level view of what you could benefit from in the event of a breakdown or accident:
Emergency towing and road service*
Jump-start and tire change*
Delivery of emergency fuel and more*
Another major benefit of ASP is unlimited locksmith service. If you lock your keys in your car or lose them, you could be eligible for a reimbursement up to $200 for the emergency service call to open the door or make new keys for you.
Auto Deductible Reimbursement*
Having ASP could also help lower out-of-pocket expenses after an accident with a $500 auto deductible reimbursement, up to two times per membership year, if you have an eligible claim. Plus, you can get reimbursed for a portion of eligible auto repairs, up to $500 per membership year!* It's important to keep in mind not all repairs may be covered.
Repair Performance Maintenance Network
Joining ASP also gives you full access to the Repair Performance Maintenance (RPM) Auto Care Network. Use this benefit to save on scheduled maintenance, repairs, tires, batteries, and more! You may also be able to save on body work at pre-selected body centers.
Travel and Savings Perks
ASP not only offers protection from accidents and repairs on road trips, but it can also make routine expenses easier on your wallet. Enjoy car rental discounts, hotel savings, and customized trip routing maps. Once you've arrived at your destination, get deals on over 5,500 hotels and resorts — plus, condos at discounted rates, depending on where you are.
Even when you're not on the road, you'll be able to enjoy everyday savings benefits with ASP. As part of your membership, you'll have access to MySavers, one of North America's most trusted discount networks. MySavers provides you with over 500,000 savings opportunities in over 10,000 cities, saving you money at thousands of local and national retailers. Discounts include dining, shopping, services, hotels, events, attractions, and more!
Versus Competitor Programs
If you're a member of an existing roadside program, you already understand the importance of roadside service for unexpected situations. We think you'll probably find ASP to be better than alternative options due to the fact it's a family plan and offers repair and deductible reimbursements.
As a family plan, you get broader protection that follows you, not your vehicle. For instance, towing by ASP covers any vehicle you or a covered family member are driving or are a passenger of.
Who is Answer Financial?
Whether you're on a road trip or just on your daily commute, roadside protection offers added security that could help save you money in the long run. Answer Financial is here to help make insurance more affordable and easier to purchase.
It doesn't take long to add ASP to your auto insurance plan. Our online insurance comparison tool lets you quickly compare rates and customize coverages from top-rated companies. Or, call us at (800) 258-5101 to speak with a live insurance expert. They're ready to give you details about ASP today, and other ways to help you save on your current policies!
Sources:
*Coverages are subject to terms, conditions and exclusions. Some state exclusions apply. Emergency medical services must be received within 48 hours of the auto related accident. Full benefit information is available at Realbenefits.com. FIMC benefits and services are administered by, or provided through, the American Traveler Motor Club, LLC. (in Alabama, benefits and services are administered through ATMC-Alabama, Inc.), subsidiaries of FIMC Partners, LP.