Flooding: how to prepare before disaster strikes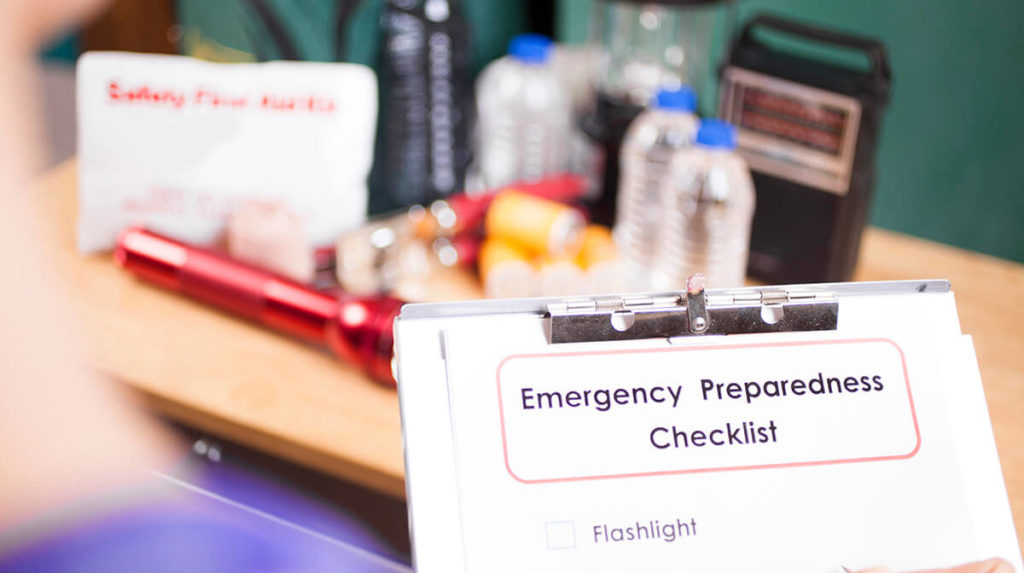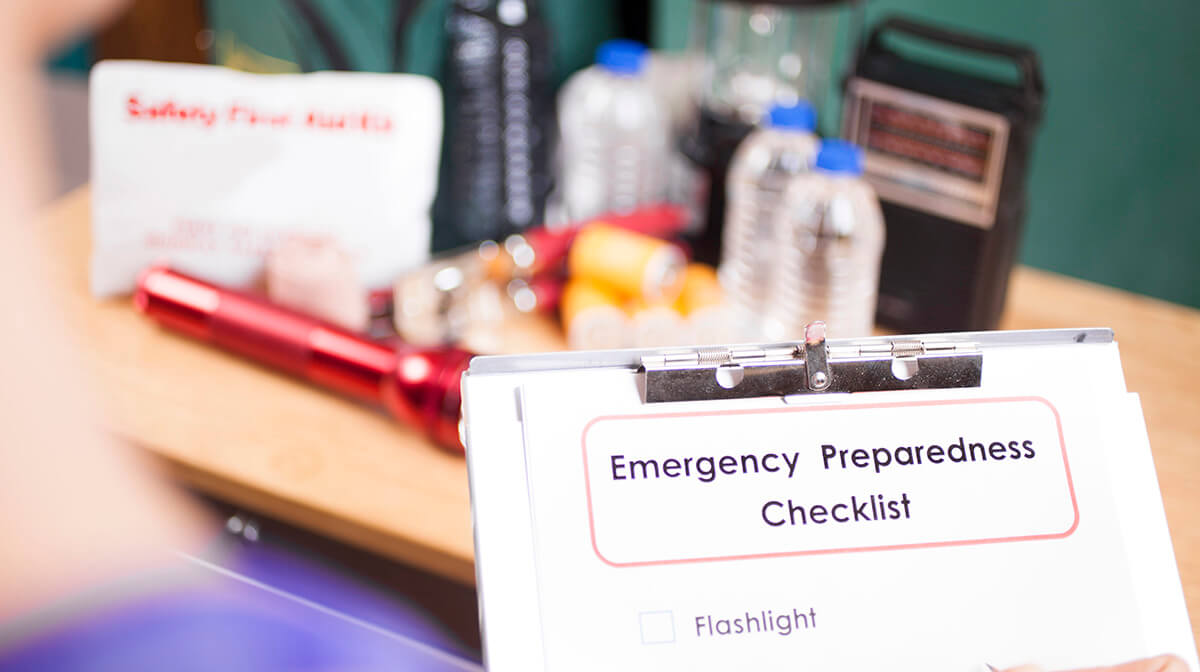 You don't need to live near a body of water to be someone who should learn how to prepare before flooding disaster strikes. Eight of the 10 states that experienced the most flood-related disaster declarations throughout the past decade were land-locked1. Flooding can be caused by events such as heavy rains and hurricanes, but it can also be caused by melting snow, inadequate drainage systems or failed levees and dams. To prepare for serious disasters, you must have a plan. Here are a few simple things you should do ahead of time:
1. Build a disaster supplies kit
Your disaster supplies kit should include (at minimum) the following items:
Water (one gallon per person, for at least three days)
Food (at least a three-day supply of non-perishable food in tightly closed plastic or metal containers)
Food and water for your pets
Can opener
Battery-powered radio
Extra batteries
Flashlight
First aid kit
Whistle
Dust mask
Wrench or pliers (to turn off utilities)
Local maps
Cash
Fire extinguisher
Matches in a waterproof container
Cell phone with chargers and a backup battery
Since you may not know where you will be when an emergency occurs, it is ideal to prepare multiple supply kits: one for your home, one to keep at work and one you keep in your vehicle. You'll also want to make sure you have important family documents saved electronically and in a waterproof, portable container.
2. Make a family communication plan
Because a disaster can strike during school or work hours, your family members should all agree upon a central meeting place, in case the need arises. Planning in advance will help ensure that all the members of your household, as well as outside caregivers, know how to reach one another and where to meet up in the event of an emergency.
Create a paper copy of the contact info for your family and other important people such as doctors and schools. Having this info written down will help you reconnect with others in case you don't have your mobile device, or if the battery power runs out. Make sure everyone carries a copy of this info in their backpack, purse or wallet. Cell phones can be unreliable during disasters, so if you're using a cell phone, a text message may get through when a phone call may not.2 It's also important to identify someone outside of your community who can act as a central point of contact to help your household members reconnect. Spending time to make plans before a storm arrives can be the difference between a disaster or minimal damage.
3. Ensure your home and assets are properly protected
Damages caused by detrimental weather events are becoming widespread and increasingly costly which means homeowners may be putting themselves at financial risk if they don't have flood coverage. Recovering from just one inch of flood water can cost up to $27,000 3, and flooding that originates outside your home is not covered by a standard home insurance policy.
If you already have flood coverage, be sure to track down all the policy papers to prepare before flooding disaster strikes, and keep them in a secure (waterproof) location where you'll be able to find them after the storm.
If you think you may need flood insurance, don't wait for a flood warning. Many insurers will not provide new coverage to customers in immediate risk of an event. Call 1-877-891-6111 now for a free consultation.