How to Protect Your Valuables During Holiday Trips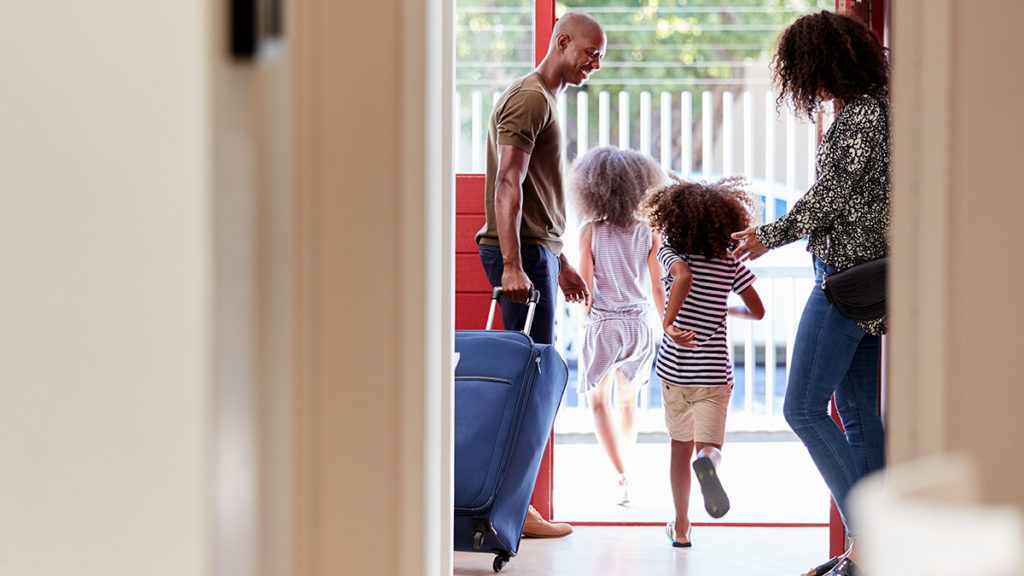 During the holiday season, we often leave our houses and apartments to spend quality time with family and friends. But leaving your home unattended for several days or even a few hours can be a sizable risk, with the potential for theft or other issues that jeopardize our most valuable possessions (including holiday gifts we are trying to keep safe). We've compiled a list of some of our favorite tips that can help protect your valuables if you're out of town.
Stop Mail and Other Deliveries
Delaying mail delivery is usually fairly simple these days. You can create an account with USPS before leaving town so you won't need to worry about thieves stealing your mail or figuring out that you're not at home. While relying on a trusted neighbor can be great, this is a more reliable way to ensure your mail is not sitting in your box. For packages from couriers, you can either delay orders or sign up for a service such as Amazon Key that allows delivery drivers to place packages in the safety of your garage. Amazon Locker can also be a great option if you don't have a garage.
Invest in a Home Security System
A security system is a worthwhile investment you can often install yourself. You might be surprised how much prices have declined compared to years ago. Security company yard signs in and of themselves can also act as deterrent, but the boldest thieves will often approach your house to check for signs that you have an actual system. As an added bonus, owning a working security system may also reduce the yearly cost of your homeowners insurance.
Install Smart Lights and Smart Doorbells
If you don't think you're ready to buy an entire security system, smart light bulbs are a great way to leave a few lights on at night to make the outside world think you're at home. Even an old-fashioned timed outlet can go a long way for just a few dollars. Smart doorbells also work as a helpful deterrent because almost anyone who comes to your door will believe they are on camera. Some even allow you to speak remotely to give the illusion you are home.
Don't Post Your Plans to Social Media
While it's always tempting to post about your amazing travel plans on the gram, you never know exactly who can see your posts, or if an online friend might casually mention your trip to a not-so-honest person. If you simply must post pics of your vacation, do it AFTER you've arrived home safely.
Invest in a Security Safe
Safes come in all shapes and sizes (and price points). Having one in your home is a wise idea, even if you're not out of town. Not only can a safe protect your valuables from theft, but it can also protect them in the event of a fire. Before you leave town, look around and think about the papers and items you would absolutely not want to be without. While quality homeowners or renters insurance can reimburse you for the cost of your valuables, some possessions are not easily replaceable.
Turn Off Your Water
While it might seem a bit overly cautious, shutting off your home's water supply takes only seconds and could save you a massive bill, headache, or time spent filing an insurance claim. Especially during the winter months, when it can be tricky to predict if a hard freeze will cause a pipe to break, turning off the water can keep your home protected while you're gone.
Store Extra Keys Safely
While it's tempting to leave a key under the mat for a friend taking care of your pet, it's smarter and safer to take the time and hand one to them personally. Burglars are well-aware of the most popular places to store spare keys. Installing a smart lock is also a convenient way to give friends and pet caretakers access to your home.
Who is Answer Financial?
In the end, one of the ultimate vacation protection plans for the valuables in your home is the right insurance policy. If you have more questions about homeowners or renters coverage, Answer Financial is ready to give you valuable advice from our insurance experts and fast quotes from over 40+ top-rated insurance companies. Call 1-888-737-7000 to talk about coverage, or visit our site to get quotes in 10 minutes or less.