Insurance Policies for Summer Travel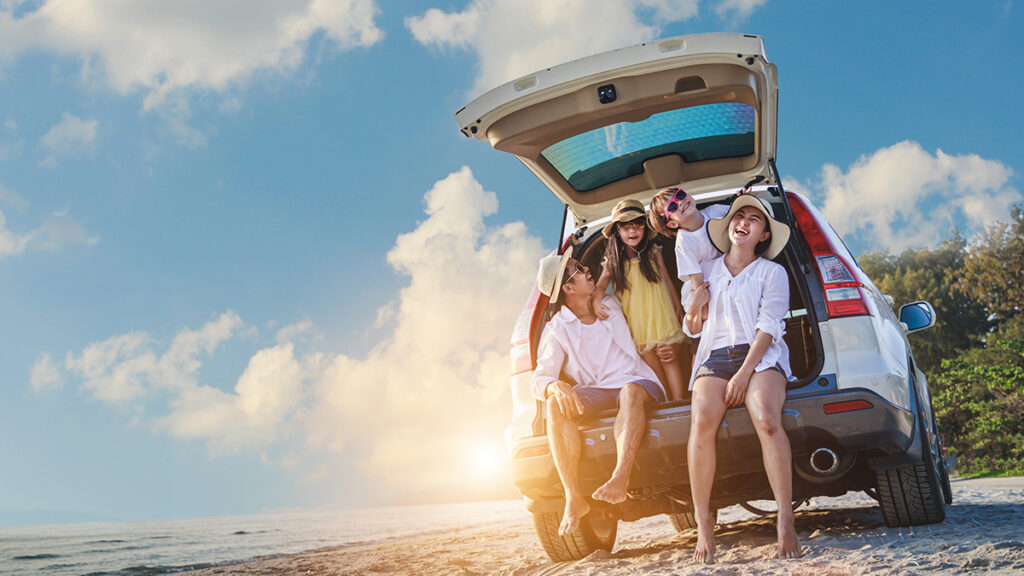 As you pack for the airport or start mapping a much-needed summer vacation, insurance is probably the last thing on your mind. However, it really pays to make sure the right policies are in place before you enjoy a little fun in the sun. Here are policies to consider before you embark on your summer travel.
Car Rental Coverage
With peer-to-peer car services and car-sharing programs in addition to traditional rental companies, you have more choices than ever when it comes to renting a car. However, there's one question that's likely to feel the same: Decline protection or hope for the best from your current auto policy?
No matter how you're renting, you really need to reexamine your insurance if you haven't in a while. Most companies clearly state what is covered in the policy agreement. If you're having a hard time understanding, call your insurance company. If you don't feel comfortable renting a car with your current coverage, update your policy to include more protection.
In particular, pay attention to whether you still have collision or comprehensive coverage. If you dropped these to save, definitely buy a supplementary policy for the term of your rental. Driving an unfamiliar car in an unfamiliar place can add to the likelihood of accidents. Wondering if you're properly insured can also add stress to your trip.
Going the nontraditional route? Car sharing programs like ZipCar generally include insurance costs in their fees.1 But if the car is involved in a collision or stolen, the renter might be billed for a specific dollar amount stated in the agreement. Peer-to-peer rental services like Turo will often let you decline coverage like a traditional car rental company.
House Share Coverage
House sharing gets more popular each year — and is a great way to enjoy summer travel with the comforts of home. But as with car rental, you really need to look at the fine print. First of all, if you're the one renting your home, you'll probably need a different policy than standard homeowners' or renters' insurance. Some insurers now offer home-sharing liability insurance policies on a month-to-month basis.2
Homeowners Insurance
So, you're leaving for vacation. Why care about your homeowner's insurance? First, the obvious. All kinds of things can happen to your home and valuables while you're enjoying some summer travel. From theft to undetected water damage, your home is more vulnerable than ever when you're away from it.
But theft is also unfortunately a common hazard on vacation. Did you know your homeowner's policies often protect your property as a tourist? Some insurance companies also offer fraud protection services if a thief gets your credit card and uses it for fraudulent activity. Speaking with an insurance expert is an excellent way to understand which policy could help.
Travel Insurance
Depending on the kind of trip you are taking and how expensive it is, you might want to consider travel insurance. Here are some different types to choose from3:
Trip cancellation insurance — reimburses you when certain circumstances prevent you from taking a trip
Baggage insurance or personal effects coverage – provides coverage if your personal belongings are lost, stolen, or damaged during the trip
Emergency medical assistance — covers expenses related to medical crises, which can be very costly
Accidental death — provides coverage in the event you or a family member dies during a trip
Who is Answer Financial?
There are all kinds of ways to protect yourself while on vacation, but updating your homeowner's insurance, renters insurance, and auto insurance is your first line of defense. The experts at Answer Financial are ready to give you valuable advice and fast quotes from over 40+ top-rated insurance companies. Call 1-888-737-7000 to talk about coverage, or visit our site to get quotes in 10 minutes or less.
Sources:
1. "Rental Car Insurance," Insurance Information Institute, https://www.iii.org/article/rental-car-insurance 2. "Peer-to-peer home rental," Insurance Information Institute, https://www.iii.org/article/peer-peer-home-rental 3. "Should you buy travel insurance?" Insurance Information Institute, https://www.iii.org/article/should-you-buy-travel-insurance