Smart hacks for the homebuying process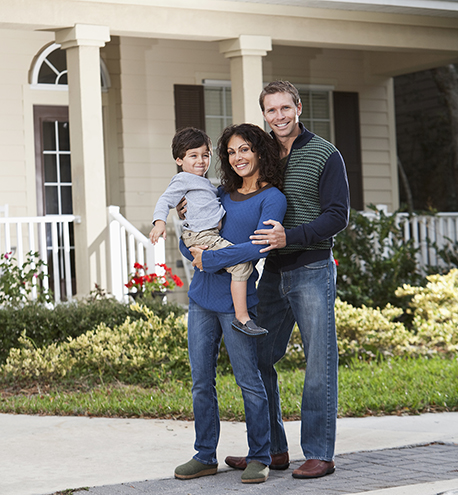 Whether upgrading, downsizing or buying your first home – you're sure to find some of these tips on the homebuying process to be helpful.
Set the right budget
When considering how much you can afford to spend on a home, keep in mind that lenders typically won't approve a mortgage payment more than 28% of your monthly income, and they are legally capped at 35%. Take this into account when planning your budget, along with these other related costs of homeownership:
Loan Origination Fee – This mortgage fee must be paid upfront to the lender and could be around 1% of the total value of your mortgage.
Home Inspection – This can cost up to $500 and even if you decide not to purchase the home, you will not be refunded.
Home Insurance – This protects your finances in the event of loss, such as property damage caused during a storm. While not legally required, you may also choose to spring for flood and/or earthquake insurance if you live in an area prone to those types of occurrences.
Mortgage Insurance – Mortgages that are considered "risky," due to smaller down payments, may require this extra insurance.
Closing Costs – This can include lender fees, appraisals, title fees, escrow fees and interest.
Property Taxes – These vary by state and county and can often be rolled into your mortgage so that you don't have a separate bill to pay.
Homeowners Association – Fees Some condos, townhomes and single-family homes in certain communities may require homeowners to pay monthly HOA fees.
Moving Costs – If you're moving from an apartment to a house, consider hiring professional movers to help get you settled.
Find the right home and neighborhood
A newly constructed house may sound tempting. Modern appliances, a turn-key aesthetic, and minimal maintenance are all perks. Just keep in mind, all those conveniences come at a price, versus comparable homes in the same zip code.
If you're up for the challenge, consider buying the worst house on a nice block as opposed to a great house on a more affordable block. You can always DIY to improve your own house, but unfortunately you can't make your neighbor improve theirs.
When checking out neighborhoods, be sure to visit at various times of days, including at night, and check what your commute is during the regular rush-hour times you'd be driving in, not just what it was on the day of the open house.
Make your offer stand-out
Once you've gotten to the point of putting in an offer for a home, consider writing a letter to the seller. Frequently, sellers receive a dozen similar offers on their home, and it can be hard for them to pick which one to accept. Sometimes writing a personal note to the seller about how much your family looks forward to making a life in that house may be the key to getting your offer accepted.
Protect your investment
Once you've purchased your home, let us help you find you the right coverage. With Answer Financial, you can customize the level of protection that best matches your needs. We offer plans from trustworthy providers such as Progressive®, Safeco® and MetLife®. Compare their coverages and prices side by side. All you need to do is answer a few questions and we'll show our best available rates. Simple as that!
Now that you've read our tips on the homebuying process, get an online quote for homeowner's insurance, or call us at 1-800-258-5101.