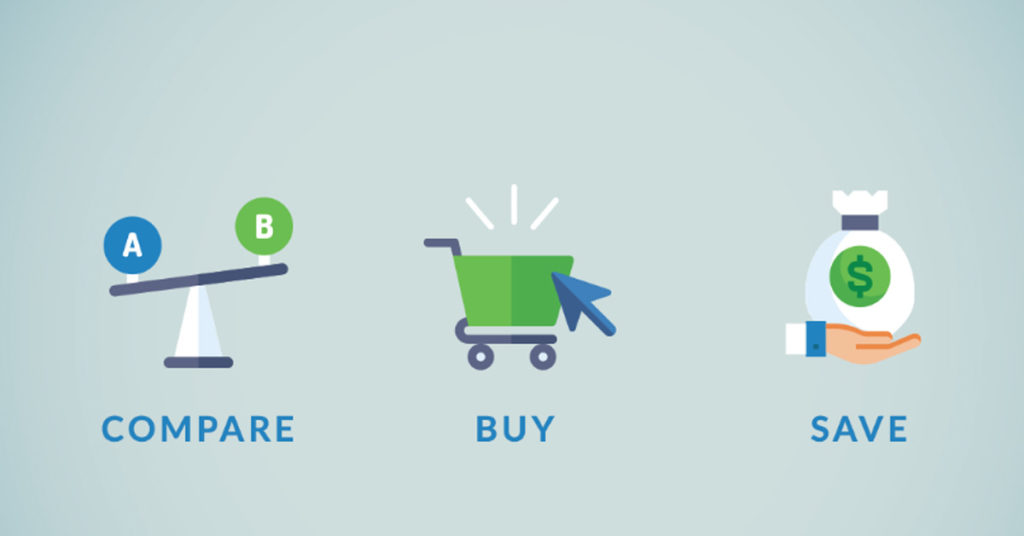 Navigating the ins and outs of auto & home insurance can be a daunting task, especially when you're not exactly sure what you're looking for. Are you paying the right price for your plan? Are you buying too much coverage or not enough? Are you choosing a carrier you can rely on if you need to file a claim? If you're like most of us, these questions are probably difficult to answer. That's where the insurance experts at Answer Financial come into play.
As one of the nation's largest and most reputable auto and home insurance agencies, we've insured nearly 5 million homes and vehicles. On our website, you can review rates side-by-side from multiple insurance companies, purchase policies and save often. We work with 40+ top-rated carriers to save our customers an average of $557 a year on insurance.* That's probably why 95% of our reviewers say they'd recommend us.**
Are comparison sites a smart way to shop for auto & home insurance?
In a digital world, online shopping is a necessity. That's why using a website like Answer Financial can be ideal for people looking to compare, buy and save on their insurance. But sometimes, shopping for insurance can be complicated. If you run into questions or need advice along the way, Answer Financial's team of licensed agents are available by chat or phone to offer guidance.
All of us have a different story, and with that comes a variety of insurance needs. Some people need auto and renters insurance, while others need home, RV and flood. Instead of shopping around on multiple websites for different types of coverages, an online comparison site like Answer Financial allows you to review side-by-side plans from multiple carriers at the same time. We can insure many types of personal property, not just auto and home. Think of us as a one-stop shop for all your insurance needs.
How do I know what insurance company is right for me?
Some people have excellent financial and driving backgrounds, while others have a few dings. For the latter, being denied coverage from a name-brand carrier can be discouraging, especially when you don't know where else to shop. Answer Financial has long-established relationships with multiple carriers, including smaller companies that specialize in coverage for drivers with imperfect records.
Often, brand-name insurance companies come with higher rates than smaller, less well-known carriers do. Some customers feel more comfortable being insured by a recognizable company, even if they pay more for the same amount of coverage they'd have with a smaller carrier. More budget-conscious customers may be less concerned by the carrier's branding if they offer the right level of protection.
Answer Financial works with a mix of large and smaller carriers and can match you with the right one for your budget and your needs.
When should I shop for auto & home insurance?
Life events like buying a car, renting a home or getting married can often change your insurance rates. This can be a smart time to shop! When you're ready, don't waste valuable time calling multiple insurance companies to find the right plan. Instead, rely on your insurance experts at Answer Financial to do the comparison shopping, buying and saving for you.
Do I have to shop for insurance each term?
In addition to convenient, online comparison shopping, Answer Financial offers even more benefits to its auto insurance policyholders.
When you're purchasing an auto policy, you can also sign up for our Rate Tracker™ price alert tool. Before your policy expires, we'll shop rates to see if you could be saving with another carrier. If you can, we'll send you an email notification.
Answer Financial is always actively looking for ways to help you compare and save on insurance! So before you shop, remember to rely on your insurance experts to find you the right plan for your needs and budget.
---
Sources:
*Results of a national survey of new Answer Financial customers reporting insurance savings in 2022.